Meet Amanda C. and Lady
Posted on: July 27, 2022 by SmartPak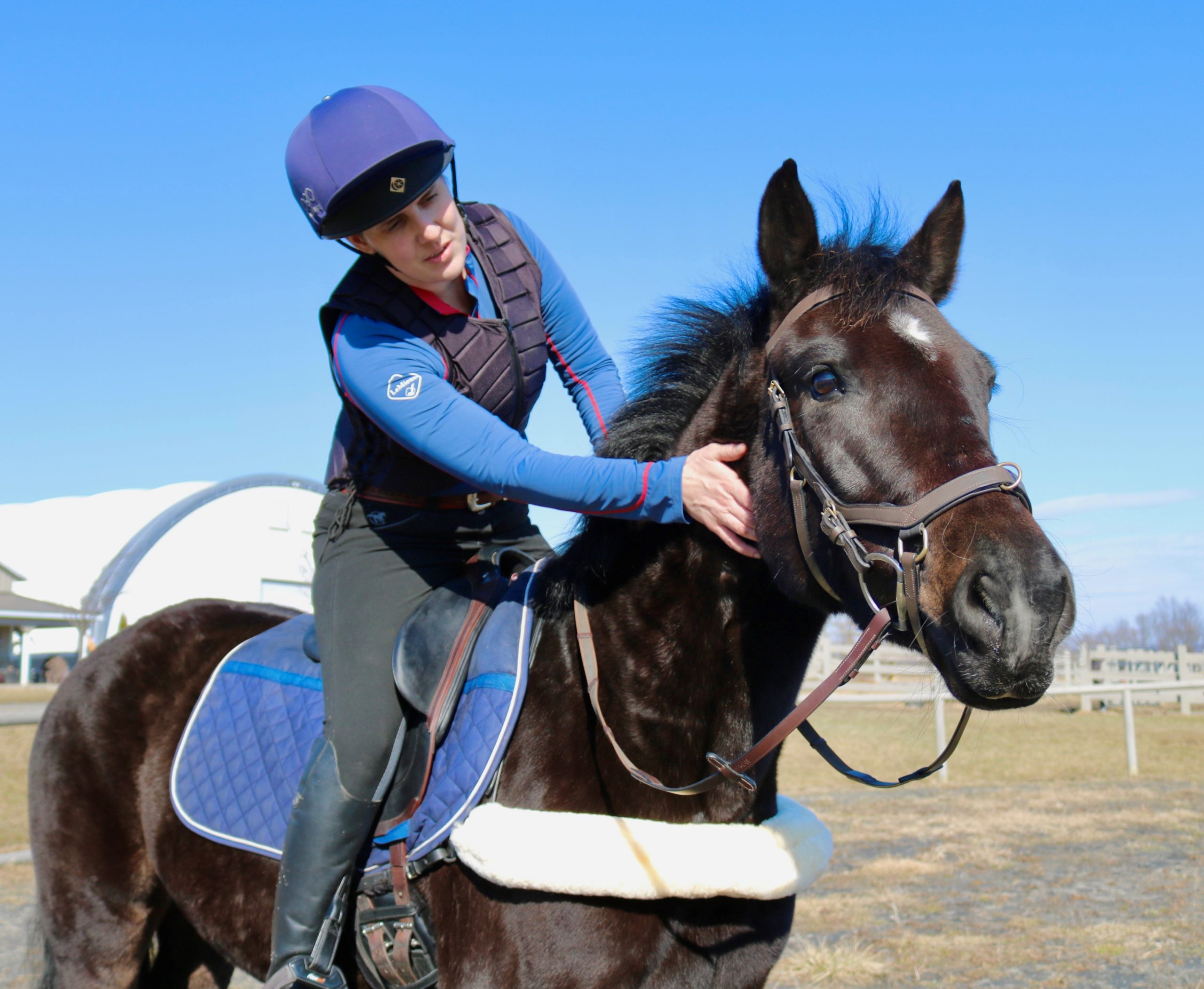 Success Profile:
Unbroken Lady ("Lady")
Breed:
Criollo
Age:
5
Discipline:
Eventing
Owner:
Amanda Conklin
I'm an Emergency Room Nurse and riding has been my passion since childhood. I grew up participating in 4-H and showing Huntseat. I currently aspire to show in low level Eventing. Unbroke Lady is the name on the Coggins of the gorgeous black mare that I purchased from my friend.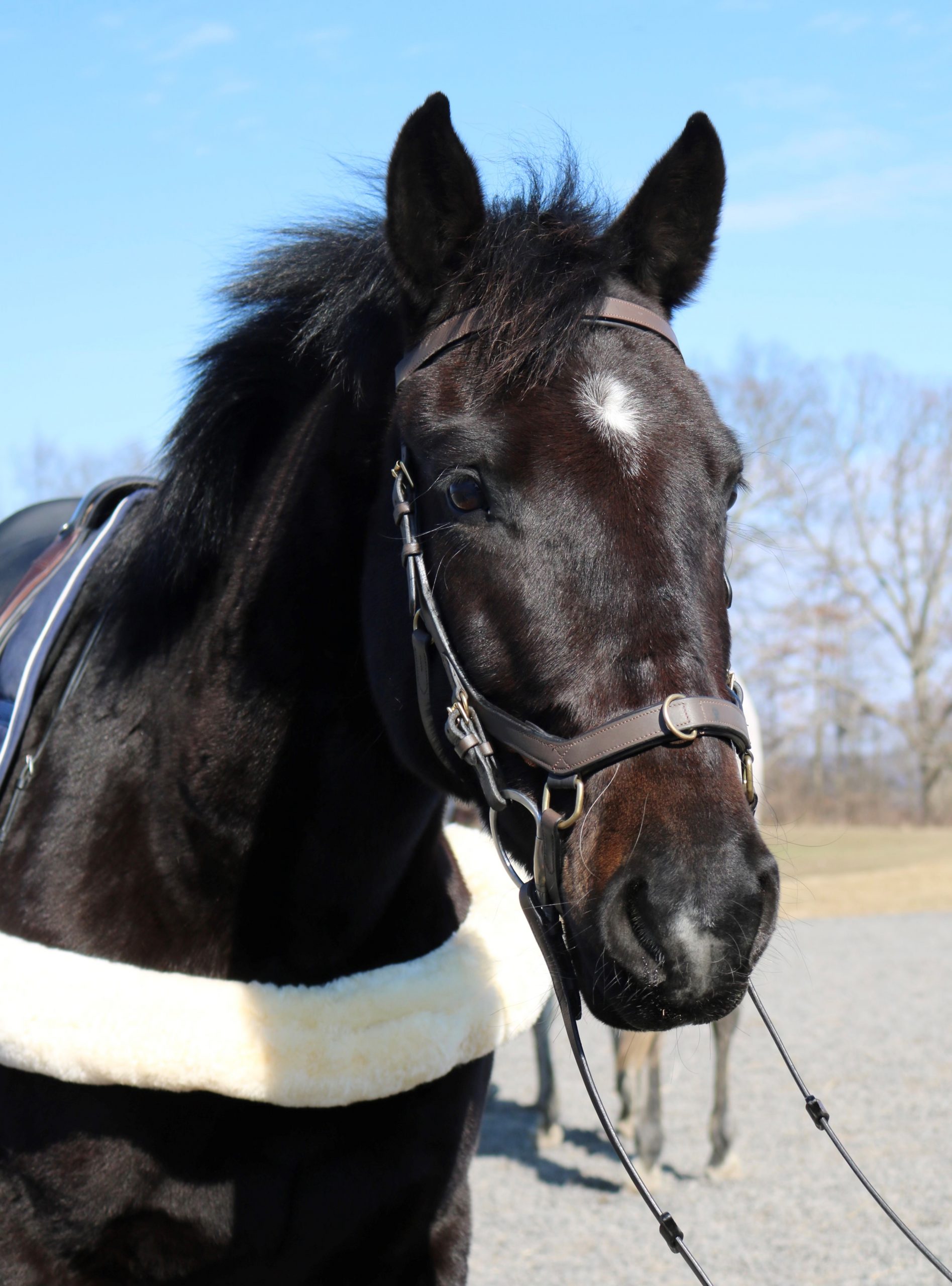 Lady is originally from Canada where she had been acquired by another woman who diverts unwanted rodeo broncs from kill auctions. I knew virtually nothing about Lady other than she was gorgeous and terrified of people. Since then I've had her DNA tested, found out her breed is Criollo, and fallen head over heels for her grace and intelligence.
I chose to support her with Omega Horseshine because after the feral life and some rounds of strong antibiotics Lady had developed a pretty funky case of rainrot, so in addition to topical treatments I wanted to support her skin health. That is also why I started Probios. To keep her gastric health in balance after antibiotics. We then added SmartCalm Ultra to make sure we were doing everything we could to ease her anxiety as she acclimated to domestic life. She was extremely touchy about her flanks and I found this improved after we added SmartCalm Ultra. At five months we are just getting started under saddle but I have never met a horse more rewarding to work with. This feral rescue ex-bronc from Saskatchewan will now live the life of comfort and luxury with me and with a little help from SmartPak!
I have used SmartPak supplements on and off for years and have always appreciated the variety and selection so that I can tailor the monthly deliveries to the particular needs of each horse. 
Smartpak is easy and reliable. Period.