Meet Amanda A. and Emmie
Posted on: October 03, 2020 by SmartPak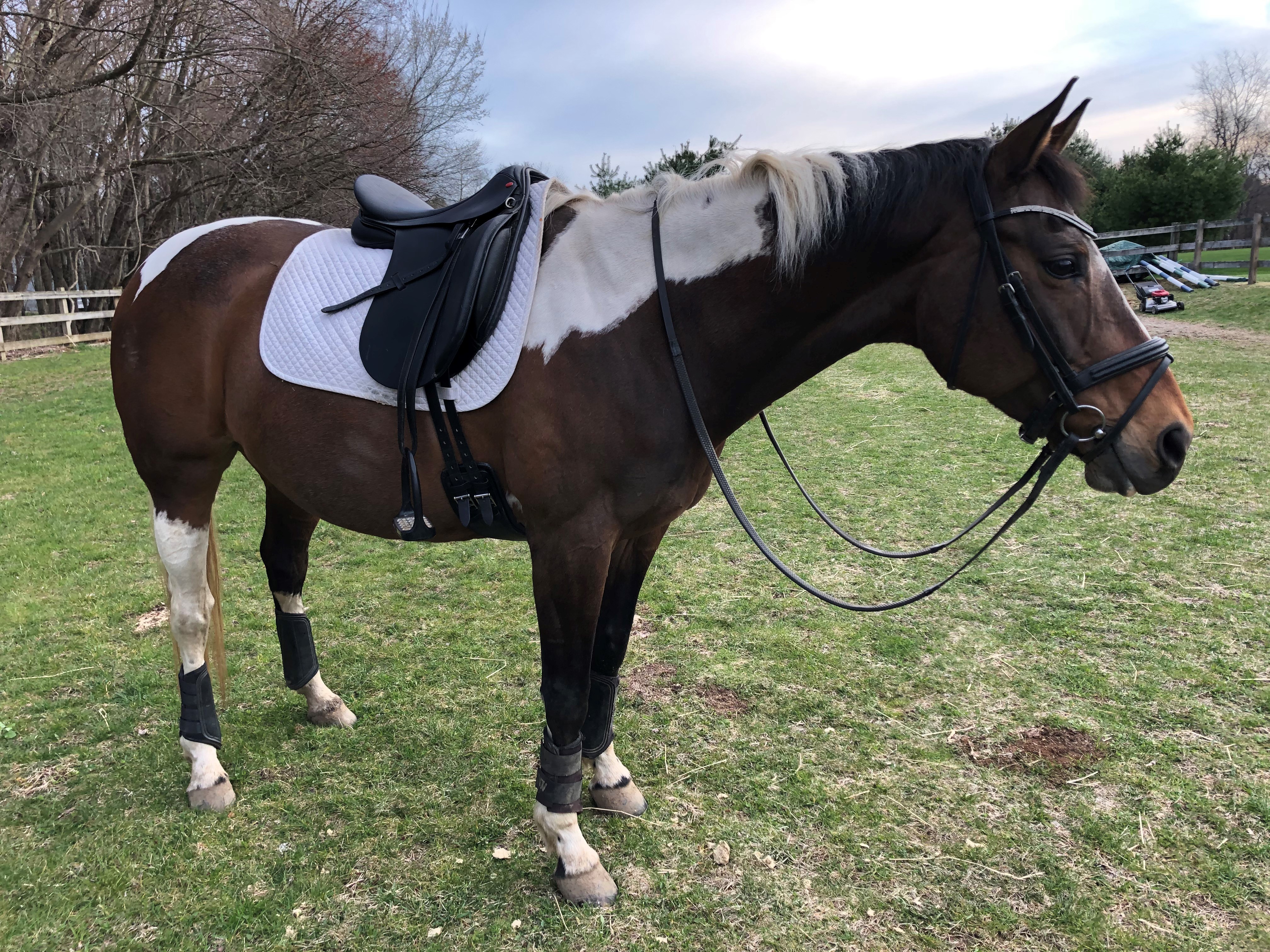 Success Profile:
Emmie
Breed:
Dutch Warmblood/ Thoroughbred
Age:
18
Discipline:
Dressage
Owner:
Amanda Audesse
Why Amanda feeds Supplements: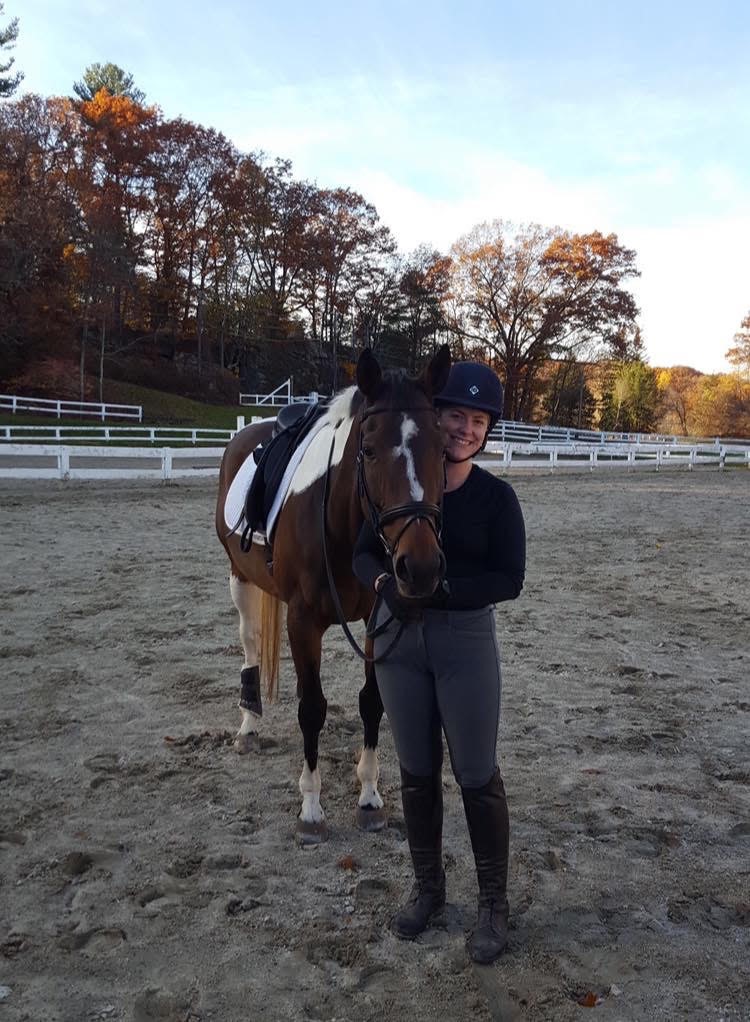 I've had my horse Emmie for 12 years, and last year at age 17 she tore a bunch of muscles in her lower back after a really bad fall in the paddock. It took her a long time to get up after her fall so we knew something wasn't right.  I put Emmie on Cosequin ASU to help battle arthritic changes in her hocks after the injury, especially given her age. We also started SmartCalm Ultra Pellets to help keep her sane while she was recovering because she tends to get stressed out really easily. She was terribly moody, hard to handle, she just wasn't the same mare I knew and loved! SmartCalm Ultra has turned her back into the happy mare I grew up with. She is so much happier, calmer, and willing to do whatever we throw at her. She's also so confident going new places and little things don't startle her as they used to!
Why Amanda uses SmartPaks:
As a scientist, I know how quickly things can degrade and become ineffective so it's so worth it to me to use SmartPaks to know that my horse is getting exactly what she needs every day! Also, I've tried filling cups myself, not so fun!