Maximum Support (from Cosequin) for Max!
Posted on: May 10, 2022 by Jessica Knox
Finding the right joint supplement can be hard, especially with so many currently on the market. When I decided to put my now 14-year-old OTTB on a joint supplement years ago, I researched the ingredients closely and spoke to my fellow horse friends to see what has worked and not worked well for them over the years. Not only were Cosequin products at the top of everyone's list, they also have the tried and true combination of ingredients I was looking for.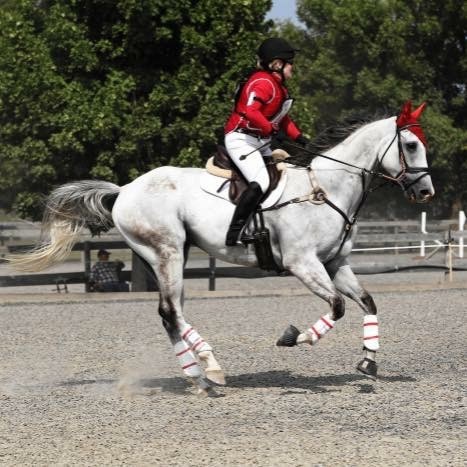 My horse Max raced as a 3-year-old and then went on to a low-level eventing career and has developed some joint stiffness in his SI joint, hips, and hocks. He sees a chiropractor regularly and she feels he's not quite at a point where joint injections are needed, but highly recommended that he stays on a joint supplement for the rest of his life. We still actively compete, so I wanted to find something that may help to keep him comfortable and happy for many years to come.
We don't have any plans to compete at Land Rover next year (haha), but I would consider his lifestyle pretty active, and he's entering "middle age."  Considering these factors,  I compared all of the Cosequin formulas to find the best fit. While they are all great, I particularly love that Cosequin ASU contains 7,200 mg. of glucosamine and 1,200 mg of chondroitin sulfate. These ingredients are well-know and proven, so I feel very confident knowing that they help to support his joints. The 1,050 mg. of ASU, or NMX 1000 avocado/soybean unsaponifiables, have shown to lower the expression of components involved in cartilage breakdown, and this is key for me. Those combined with 5,000 mg. of MSM, an ingredient that has been researched to show that it helps to protect tissues against the damaging effects of exercise and stress, and it's a perfect combo.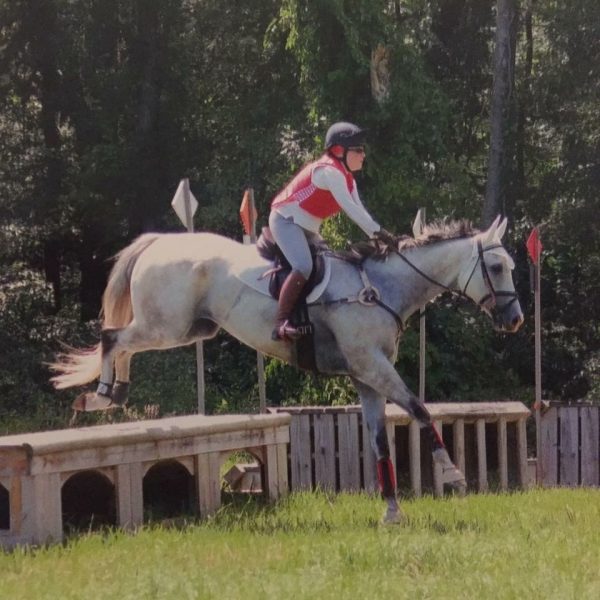 After deciding to go with that formula and starting Max on it about five years ago, I can truly say that I've noticed a difference in his movement. He just seems more comfortable, and I can also rest easy knowing that I've helped to support his joints and comfort level further down the road as well.
While Max didn't object to the traditional powdered formula, I did need to wet his grain when I added it, so it wouldn't sift to the bottom. Unfortunately, this is a common issue when feeding powdered supplements. You can imagine I was thrilled when recently Cosequin announced that they had developed a tasty pelleted formula. It honestly smells so good that I'd eat it! Max LOVES it and I feel really comfortable knowing that he still gets that great support without having to take the extra step to add the water.
I can't say enough good things about the product, so whatever situation you and your horse are in, I highly recommend giving it a try!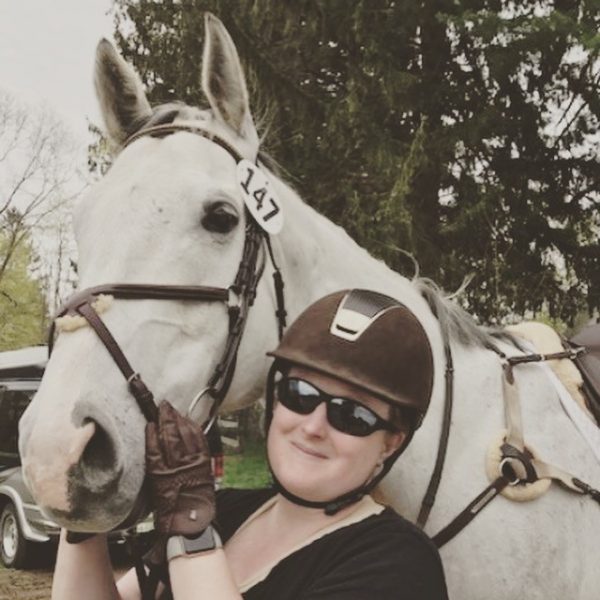 Try Cosequin for Your Horse: