Living with Passion: Chanel Rhodes
Posted on: August 04, 2020 by SmartPak
My name is Chanel Rhodes and I am a first-generation African American English and Western rider. I have had a passion for horses my entire life. As a young girl, I lived in Los Angeles with my mother who is and has always been supportive and encouraged me to live my life with passion.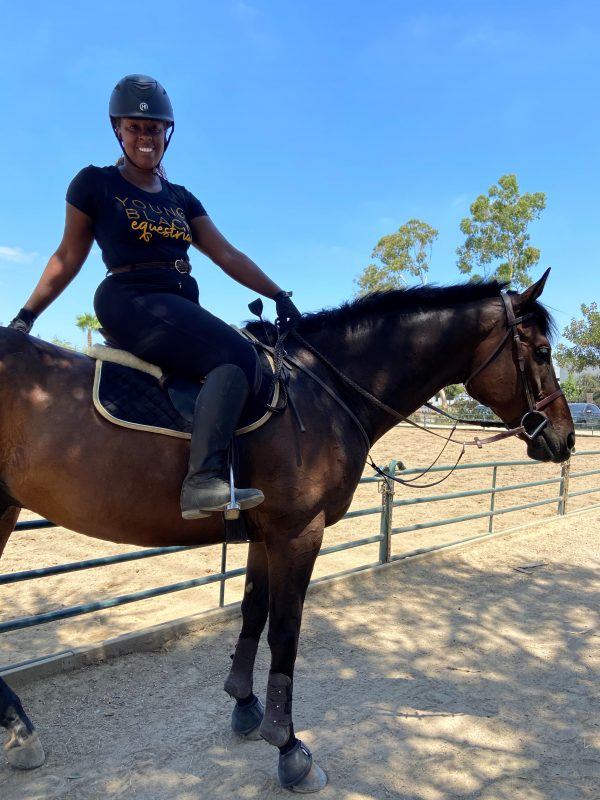 My mother (Valerie Griffin) worked hard to enroll me in lessons when I was in elementary and middle school. Although I was not able to ride consistently, I never lost sight of my dream. My mother told me as a young child "If you want horses, you better pray for one." I prayed every night for a horse!'
"I never lost sight of my dream."
When I turned 20, I conducted research on how to obtain and maintain a horse with little to no money. I spoke to a man over the phone who gave me some great advice after scaling through Craigslist. He said, "You need to know how to care for horses, find a trainer and work for them to gain the proper knowledge." Words of gold!!! I found a trainer in Long Beach (Cliff Salter) and became a working student for him, I stayed for 7 years and obtained my first horse with my mother's help. 12 years later, I am now a working student for a Hunter/Jumper Program (Mountain View Farms South with Jasmine Wheatley) with two amazing horses (one belonging to my mother, who I inspired to ride). I have a Tobiano paint named Lady and an OTTB I call Gabriel that I ride in both English and Western riding styles.
I now compete in mostly English competitions and a few Western. I have learned that it is ok to be different and to never lose sight of my goals. I find it a fun challenge to continue to maintain both styles, though I consider English riding to be a solid and helpful foundation for my Western riding. Both of my horses have one English and one Western saddle that I have worked on collecting over the years. I love the challenge of riding two very different mounts in two very different styles. I am determined to improve my riding every time I'm in the saddle!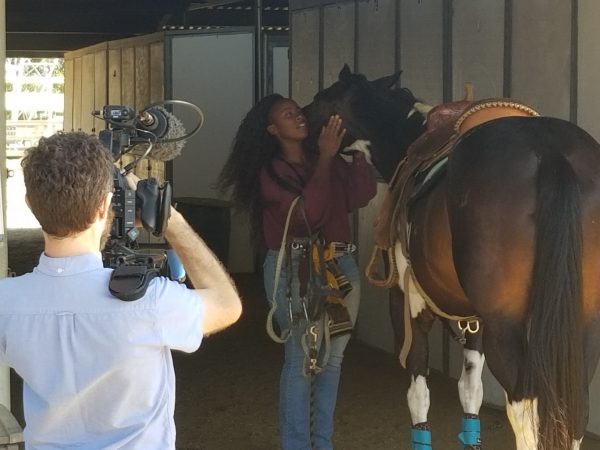 Recently I have developed a new revolutionary product for horses that will be for sale soon- Mane Tresses! I have invented colorful, easy to install, hairpieces for horses. I truly thought outside of the box for this one, I plan on making my fingerprint on this world! I have been installing my own weaves for years now, and one year for Black History Month, I decided to get a little extra creative. I crocheted braiding hair into Lady's mane. My fiancé (Andrew Garces) filmed me as I worked on my horse's hair. (Andrew also edits my videos for my Social Media sites.)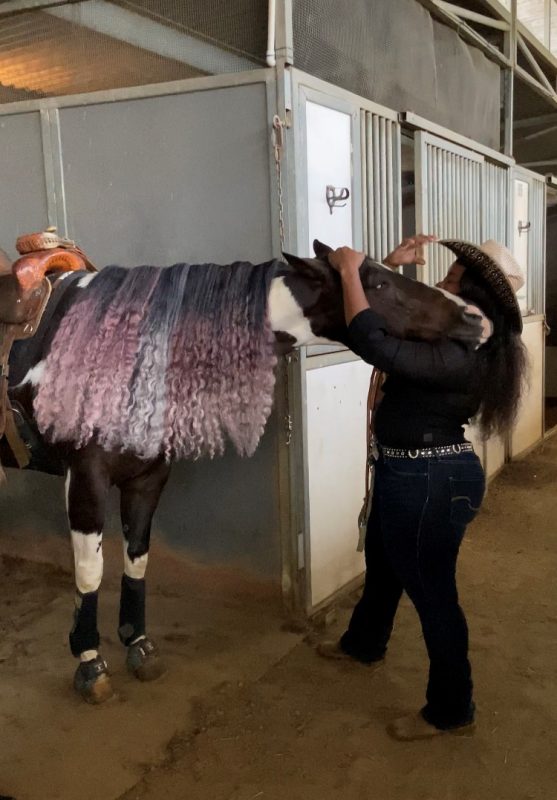 "I want to encourage others to think outside of the box and live their lives with passion."
After posting a few videos and improving my product, I have accepted a few amazing offers to share my story. I was in an article by Los Angelenos Magazine, a 60 Second Docs mini-documentary, a podcast conducted by Young Black Equestrians, and a segment on NBC's Access Daily. I am thankful for the many opportunities that rose from my creative idea and look forward to more opening doors. I want to encourage others to think outside of the box and live their lives with passion. Do not let society rule your mind or ideas. If you are not living your life with passion, then you are not living at all!
– Chanel
Follow Chanel, Lady, and Gabriel at @cowgirl_chanel on Instagram, or @Cowgirlchanel on Facebook!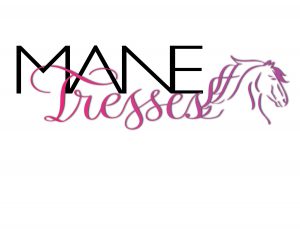 ---
Do you know a rider or facility that deserves to be featured on the SmartPak Blog? Tell us more here: