Introducing NEW SmartItch-Ease
Posted on: October 31, 2018 by Jessica Normand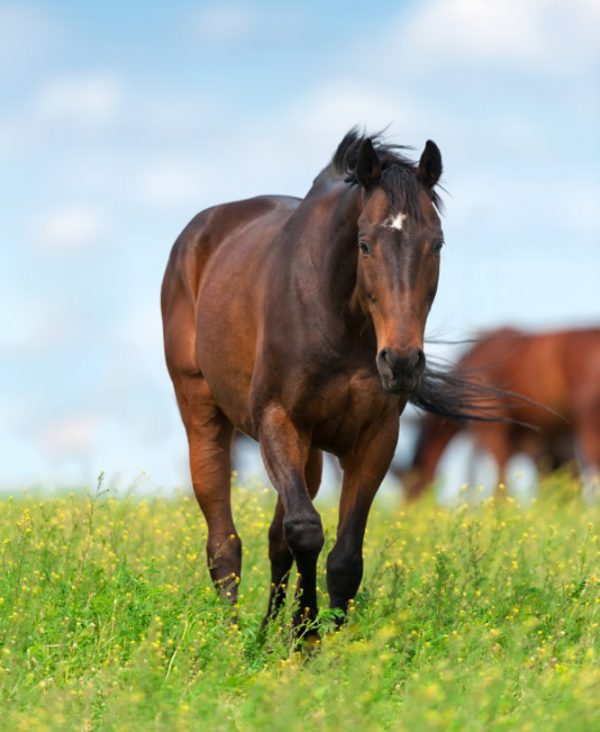 On the SmartPak Product Development team, we get inspiration from our customers whenever we can. Last year we conducted a product brainstorm with our Customer Care Team (they're rock stars, if you've never talked to them, you should!). During this conversation, itchy horses came up again and again. Whether it was summer skin sensitivity to bugs, or tail rubbing, our Customer Care team members made sure we knew how often YOU, our customers, were struggling with this.
We realized that although we had several supplements that, when fed together, could provide an excellent level of support for these horses, the combination of products was too cumbersome or not financially doable for many of our customers. So, my team got working on a single supplement solution to cover the needs of an itchy horse… And SmartItch-Ease was born!
This unique, new product provides FOUR areas of support, all-in-one:
1. Promotes healthy skin and a shiny coat
2. Supports a normal response to inflammation
3. Encourages a healthy immune response
4. Helps deter biting and bothersome insects
In the past, if a horse owner had come to us with a horse that had say, seasonal skin sensitivity to certain insects, we would want to recommend a skin and coat supplement with healthy fatty acids from flax seed, an insect control supplement with garlic and other ingredients to help deter pests, and a supplement designed to support the immune system. Now we can recommend this ONE smart formula and save horse owners like you money!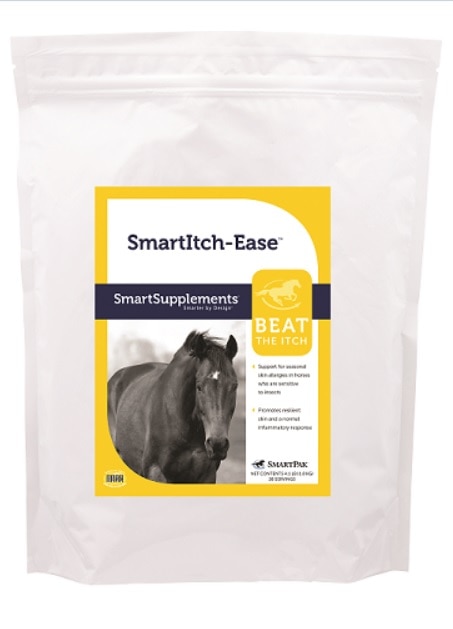 Here's some more background on some of the key active ingredients in this formula:
Ingredients for healthy skin and a shiny coat
•Omega 3 fatty acids from flax seed and fish oil
Ingredients to support a normal response to inflammation
•MSM
•Turmeric
•Common Nettle
•Yucca
•Spirulina
Ingredients to support the immune system
• Diamond V® Yeast
• Astragalus and Siberian ginseng (adaptogens)
•Spirulina
Ingredients to deter biting/bothersome insects
• Garlic, brewer's yeast, apple cider vinegar
SmartItch-Ease is ideal for horses with seasonal skin sensitivity, horses easily bothered by pesky and biting insects/those sensitive to bug bites, and horses that tend to rub their manes/tails/bodies due to itchy skin. If you would like to learn more about this innovative product, don't hesitate to contact our amazing Customer Care team!