How to Make a SmartSicle
Posted on: July 27, 2012 by Ellie Kittler
SmartSicles: an easy way to recycle SmartPaks and restore your horse's electrolytes!
Treats comes in all shapes, sizes and temperatures at Lucky Horse Equine Rescue in Bolton, MA. This summer, everyone's been enjoying SmartSicles made from SmartPak's SmartLytes® Supplement.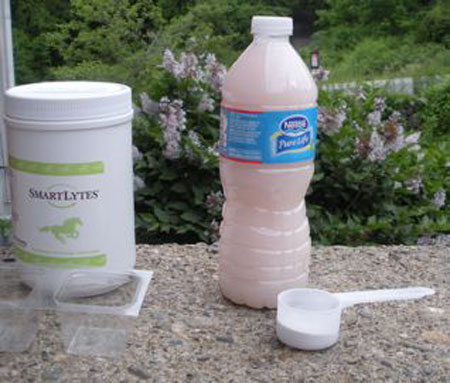 We put 1/2 scoop of SmartLytes powder (cherry flavor) into a bottle of water, shake well, pour into 12 empty SmartPak wells and pop into the freezer.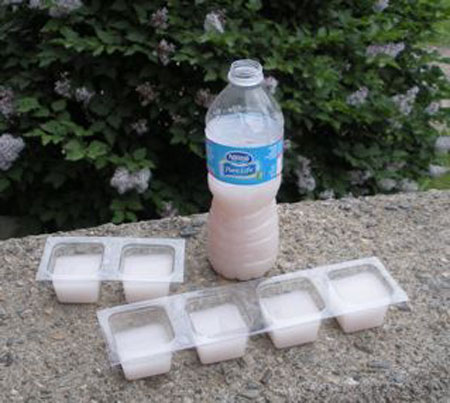 They solidify quickly and pop right out of the SmartPak wells… much easier than getting them out of a traditional ice cube tray.
"JoJo" likes them floating in his water bucket. "Mikey" and "Dancer" choose to lick their electrolyte treat while they are held for them and our big grey, "Gandy", just grabs it and eats. So does "Tipsie."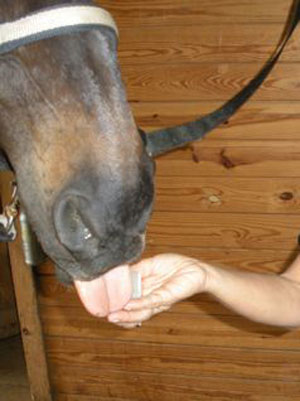 General consensus: ice is nice when it's a SmartPak SmartSicle.
Ellie Kittler volunteers at Lucky Horse Equine Rescue (www.luckyhorse.org) where she was "rescued" by adopting a horse named Joplin. Together they work to promote rescue and responsible horse care. Ellie is the healthcare coordinator for Lucky Horse. She also occasionally writes for equine publications including Practical Horseman where her article "This Old Blanket", (ideas for re-purposing old horse blankets) appeared in March 2012. Joplin shares stories about his rescue pals on his own Facebook page, "JoJo The Dressage Comic."