How I Knew Nemo Needed Shoes
Posted on: December 17, 2019 by Ellen Brunelle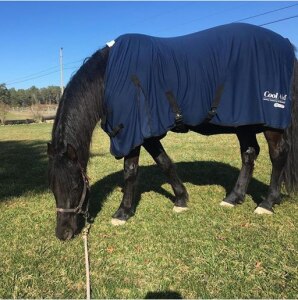 As horse owners, we want what's best for our horses. We make sure their vet and farrier care are up to date, they have great daily care and management, and they have an exercise program that's best for them. I've had the great adventure of owning my horse Nemo for just shy of the last 8 years, and I love knowing he has a great supplement program, a carefully thought out exercise program where he's ridden 4-5 days a week, a wonderful home at a great barn, and lots of quality time spent with him. Recently, I had a little bit of an eye opener that reminded me to always keep looking for ways to adjust his care as needed, when I found out that he needed front shoes.
Nemo's a tall, old style Morgan who is super hearty. He has great feet, overall great soundness, rarely wears a winter blanket, loves being outside in all weather, and is always up for learning something new; especially if it involves jumping. When I found him, I was mostly trail riding, pleasure riding, teaching him about contact, doing a little light jumping, and showing him at local open horse shows. I'd chatted with my veterinarian and farrier, and they had let me know that, given his lifestyle, job, and hoof conformation, he'd be just fine barefoot. And, so he was for the next almost 8 years.
Fast forward to this past winter, when I had an amazing chance to bring him to a wonderful farm in Plymouth, MA that focuses on Eventing. Growing up riding, I'd always found Eventing to be fascinating, but hadn't ever considered it as a possible riding goal. After finding out Nemo had a passion for jumping like I do, and that with hard work on both of our parts, he had an inclination for dressage, I was so excited for our next adventure. We've had some amazing opportunities to take lessons in dressage, cross-country, and stadium jumping, attend several clinics, and participate in a weekend long Eventing clinic. Nemo loves his new job, and I love learning right along with him.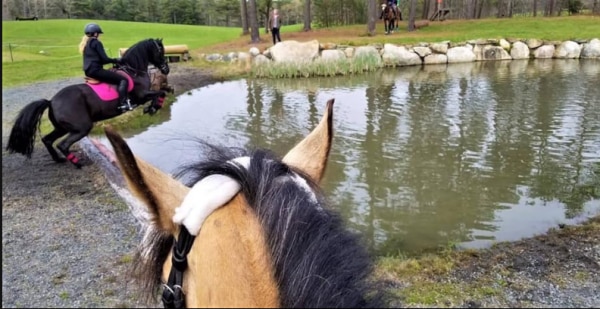 Here comes the learning experience for me, reminding me to always keep looking for ways that his care may need to be adjusted to keep him as happy and healthy as possible. Over the last month, I'd noticed Nemo had been a bit short-strided on the gravel roads at the farm. He wasn't "off," but something just wasn't quite right about his movement. When we were in the arena or out in the cross-country field he stretched his shoulders out and had his normal ground-covering strides. I was a bit perplexed so I spoke with my trainer and farrier, and they suggested trying front shoes for him. It made complete sense. I used to compete is distance running road races, and understand that changing a runners shoe or shoe style is so important to their overall comfort and ability to do the sport. With Nemo, he just needed a little extra protection for his front hooves, as we'd changed his discipline and were asking more of him now.
My farrier came out just a few days later, put Nemo's new front shoes on, and told me to take him for a ride. It was like night and day. He was swinging his shoulders with his big Morgan trot again, and had gotten his sure-footedness back, even while trotting up the gravel road. He even playfully gave a little bunny hop buck with glee. I'm so happy he's back to his normal self, and so grateful it was such a simple fix that's easy to maintain going forward.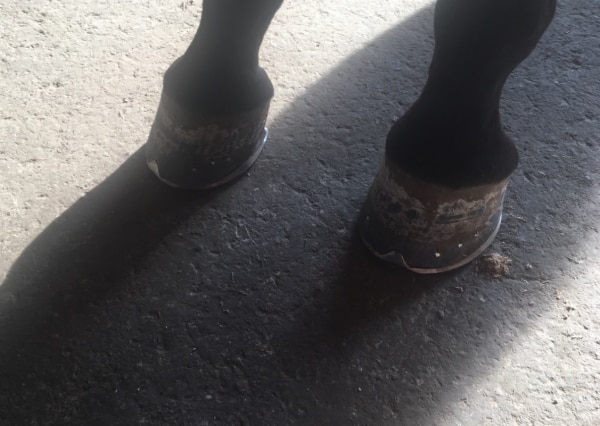 Thinking back, this whole experience was such a great learning experience for me as well, as it reminded me to always continue to look for subtle changes in Nemo's day to day health so that I'm proactively keeping him as comfortable and healthy as possible. I'm looking forward to many more eventing adventures with my best friend, and learning as much as I can about him along the way.