Horses with Heart
Posted on: May 20, 2020 by SmartPak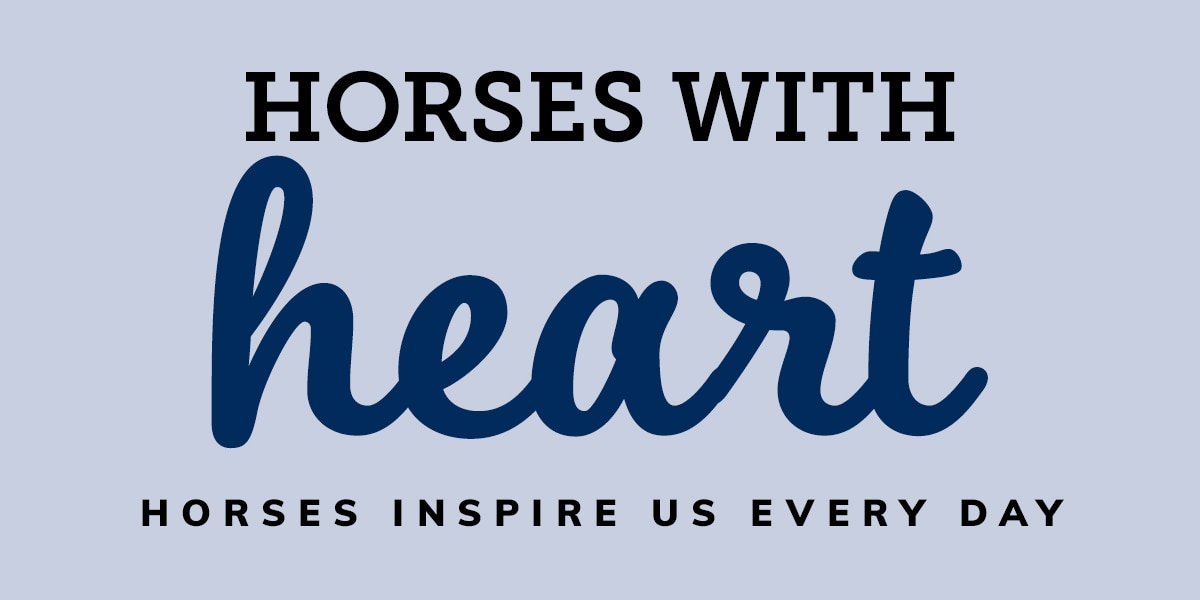 Every day, SmartPak is on a mission to support healthy horses and happy riders. As part of this, we get the opportunity to connect with thousands of equestrians who share their experiences and we are honored to bring you stories of the incredible things horses do as partners, athletes, and competitors.
Horses with Heart is the second story in the SmartPak video series, bringing you into the barns of unique horses – from therapy horses to the underdog turned Olympic hopeful – showing how they've made an impact on the lives of their riders, and why we at SmartPak continue supporting these horses and riders through their journey.  
Horses with Heart



The Horses That Motivate Us
SmartPak took a trip to Aiken, South Carolina in January of 2020 to meet up with Boyd Martin and his team at their winter training facility Stable View Farm. Boyd has been a member of Team SmartPak since 2011 and is undoubtedly a legend in the world of 3-Day Eventing. He holds an incredible list of accomplishments, including being a Two-Time Olympian, Pan American Games Gold Medalist, and US Eventing National Champion. Throughout his career, he's competed with many well-known horses including Neville Bardo, Shamwari IV, and Steady Eddie.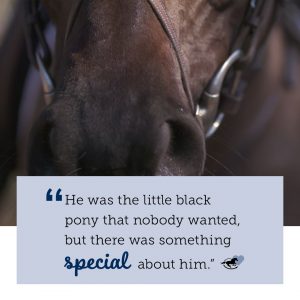 But there was one horse who came to Boyd a few years ago, and at first, left a bit to be desired. However, that "little black fuzzy pony" was ready to show everyone in his path that he could be more and be a champion. That horse is Tsetserleg and we're here to tell his story.  
While he stands at just 16.1hh, Thomas is considered small amongst the field of competitors – but his personality is anything but that. While quiet and sometimes goofy at home, Thomas' whole demeanor changes when he gets to a competition. He is known as a little horse with a big heart who thrives under pressure. That drive and enthusiasm quickly brought Thomas to the top of Boyd's string, becoming one of his upper-level horses. 
Thomas didn't quite have a name for himself in 2018 but was proving that he could be at the higher level at Kentucky that year. Unfortunately, Boyd and Thomas ran into some trouble that Fall during the World Equestrian Games which had many people questioning this horse. While disappointing, that error wasn't going to stop Boyd or Thomas. If anything, they worked harder and found themselves on track for redemption.  
The duo had a standout year in 2019, kicking things off by winning The Fork at Tryon – the same venue that caused them misfortune the year prior. Later that spring, they went on to finish 2nd at the Land Rover Kentucky Three-Day CCI5*-L, earning them the 2019 USEF CCI5* National Championship title. Their success only continued when they were next put to the test at the Pan American Games in Lima, Peru, where they earned both Team and Individual Gold medals!  
"Thomas really does have a come-from-behind story, and it's an incredible one. We've had the pleasure of watching Thomas throughout his career with Boyd. We've seen the ups and downs, but one thing that remains a constant is the bond these two have with each other," said Kelcie Griffith,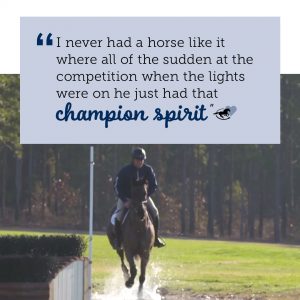 Marketing Manager at SmartPak. "It was an honor to have the opportunity to meet Boyd, Thomas, and the entire team behind the scenes of this successful pair. When asking questions or even just socializing in the barn, you can feel the emotion in everyone's voice that Thomas is a special horse. My favorite memory about meeting Thomas is that he knows the spotlight was all about him, and rightfully so. I've never met a horse so proud to be in front of the camera before!"  
SmartPak takes great pride in knowing that we as a company are part of Thomas's health care program. It's important to the team to make sure that Thomas is feeling his best and has the right support to keep him performing. At the nutritional level, Boyd supports the eventing powerhouse with supplements in SmartPaks™ as a key part of Thomas's feed program. 
We're excited to see what Boyd and Thomas have in store for everyone in the future, and we hope you enjoy the story of Horses with Heart! Keep an eye out for the next video within the series.    
Don't forget to check out our  other videos:
For some behind-the-scenes photos, keep scrolling down!