Horses as Healers
Posted on: February 13, 2020 by SmartPak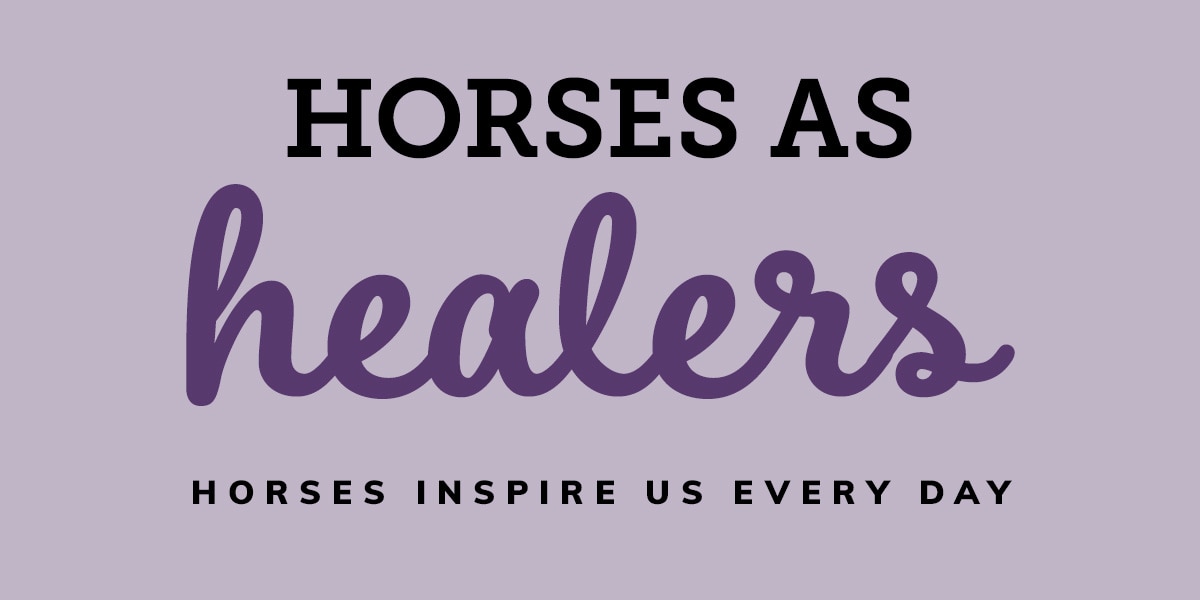 Every day, SmartPak is on a mission to support healthy horses and happy riders. As part of this, we get the opportunity to connect with thousands of equestrians who share their experiences and we are honored to share the incredible things horses do to inspire, heal, and motivate the people around them.
Horses as Healers is the first story in a new SmartPak video series, bringing you into the barns of unique horses – from therapy horses to the underdog turned Olympic hopeful – showing how they've made an impact on the lives of their riders, and why we at SmartPak continue supporting these horses and riders through their journey.
Horses as Healers

The Horses That Help us Heal
In August of 2019, SmartPakers took a trip out to Loveland, Colorado to meet two of the horses at Hearts & Horses Therapeutic Riding Center – Mariah and Jayden. It's because of horses like them that programs such as Hearts & Horses exist and can provide healing services within the community. From therapeutic riding, to serving at-risk-youth, and supporting veterans, these horses have touched many lives and continue to do so on a daily basis.
Both Mariah and Jayden had accomplished pasts before arriving at Hearts & Horses, but their stories both shared a similar path as they found their callings in a second career as therapy horses. Mariah was the most adorable grey pony, and Jayden was a beautiful chestnut mare. Both horses were incredibly loved by not only their owners, but also by the volunteers at the facility.
So why tell the story? At the end of the day, it is all about the connection between horses and humans. We recognized that these horses deserve to have their story told because of the incredible amount of heart that they put into their job. Mariah and Jayden are just two of many stories out there.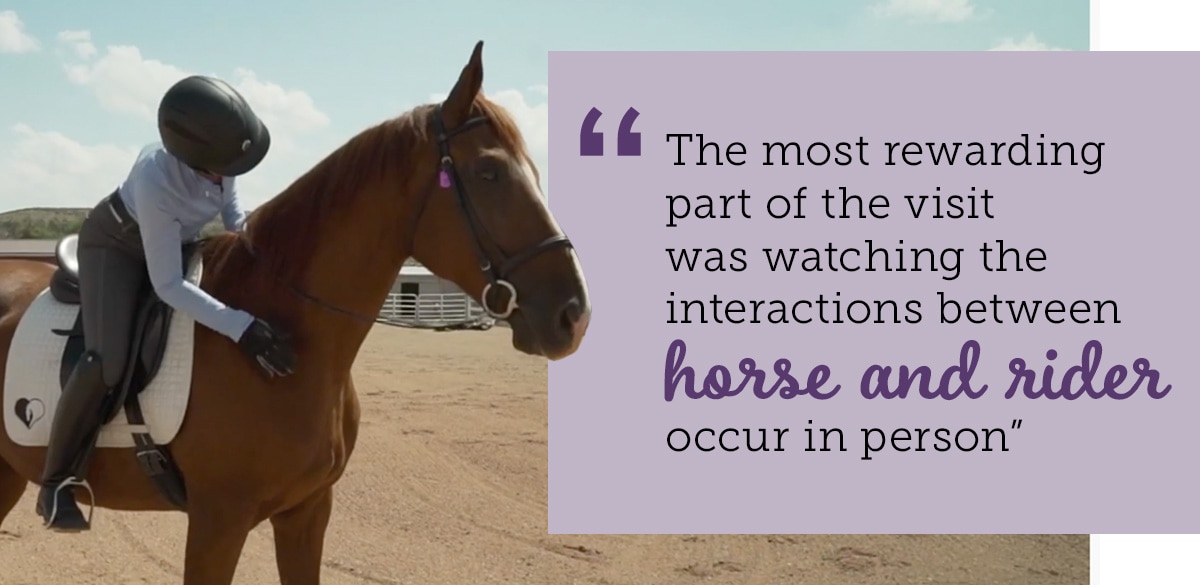 "The most rewarding part of the visit was watching the interactions between horse and rider occur in person," said Kelcie Griffith, Marketing Manager at SmartPak. "From the minute the riders walked into the barn, or stood on the platform to mount, you could see how much they enjoyed being in the presence of the horses. The smile that came to one of the little girl's face is a feeling all of us riders can relate to. The volunteers are equally as impacted by the power of these horses. When asked why they continue to help at Hearts & Horses every day, one volunteer said 'this is truly one of the most incredible things I've ever done'."
Nestled amongst the mountains, Hearts & Horses is providing a peaceful and welcoming environment for anyone who visits. The team there is always working hard to make sure the facility is up to date with state-of-the-art resources for the riders. Equally as important are the needs of the horses who work hard every day. It's important to make sure they are receiving what they need to keep them going strong.
SmartPak takes great pride in knowing that we as a company are part of Mariah and Jayden's heath care program by keeping them feeling good so that they can continue to inspire to the riders, volunteers and employees at the facility.
We hope you enjoy the story of Horses as Healers! Stay tuned for the next video where we will introduce you to a little black horse with a really big heart.
Hearts & Horses is able to provide services to their riders as result of the generous backing from the equestrian community. For more information on ways you can help support Hearts & Horses, visit their website.
www.heartsandhorses.org
For more videos in this series check out: