Handling Pre-Hunter Pace Jitters
Posted on: July 27, 2021 by Alissa Hof
Riding Should Be Fun! Part Nine:
SmartPaker Alissa's top tips and #1 product for successful Hunter Paces.
Even though hunter paces are more low-key than horse shows, I still find myself experiencing some pre-pace jitters before heading out. However, I have found that the best way to ease some of these nerves is in the preparation leading up to the day of the pace. Below are some tips and tricks to help you and your horse be best prepared to tackle a hunter pace!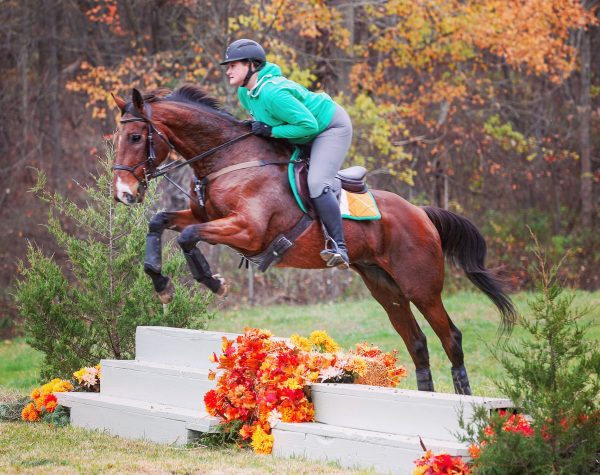 Most hunter paces are around 7-9 miles long and typically take anywhere from 1.5 to 2.5 hours to complete. This is much longer to be in the saddle than many riders are accustomed to, and it's longer than many horses are used to being ridden as well! It's a great idea to go on at least a few longer trail rides leading up to the day of the pace so that both you and your horse can become acclimated to this extended ride time. In the past, my horse has become tired toward the end of the pace (especially if we have been doing a lot of jumping!) so I make it a habit to get him out for longer trail rides here and there so the length of the pace is not such a shock to him!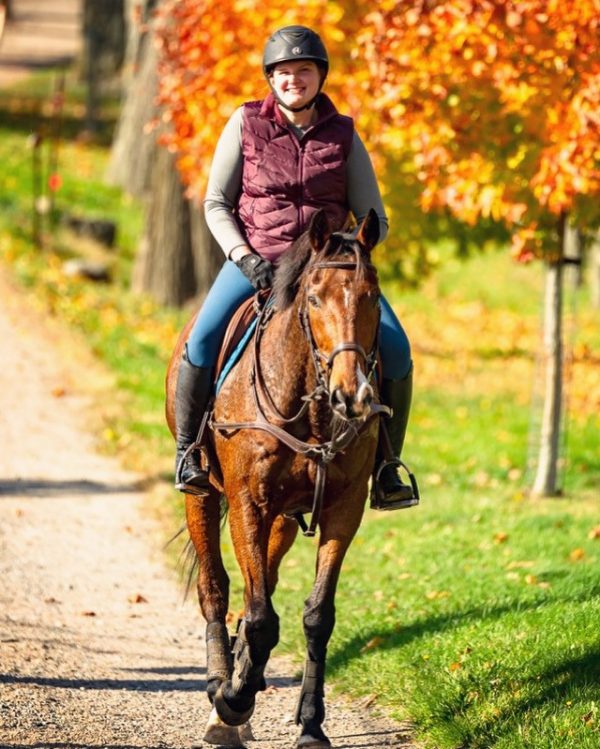 Another worry that I have run into in the past is the uncertainty around the actual hunter pace course. The trails follow whatever terrain is local to the area, so this can be nerve wracking not knowing exactly what the footing will be like and what sort of challenges you and your horse may face on the trail. To help best prepare both my horse and myself, I trail ride as much as possible during both muddy and dry times of year. This allows my horse to get used to navigating all types of terrain, including puddles, stream crossings, loose gravel, deeper mud, roads, and hard-packed dirt. It also lets him get used to potentially spooky things, such as animals near the trail or sudden loud noises. Building your horses confidence out of the ring will help pace day go more smoothly for both of you!
The actual jumps throughout the pace can be intimidating to think about as well! Most of the jumps are natural-looking obstacles and some can seem a little scary to even the bravest of horses. If you have the option to do some jumping outside of the ring at home, this is a great way to get your horse prepared to do some jumping at an unfamiliar location on pace day. Plus it will give you a feel for if your horse gets more forward or excited to the jumps outside of the ring, and you can plan accordingly for the day of the pace. If you don't jump with your horse, never fear! All of the jumps at a pace have a go-around option, and even the jumping riders can pick and choose which jumps they want to tackle. Never attempt any jumps that look dangerous or that you aren't confident you and your horse will be successful at.
If your horse tends to get nervous in new situations, it could be worth looking into a calming paste for the day of the pace as well. My horse is a high-energy Thoroughbred that does have some anxiety with all the excitement of pace day. I typically give him half a tube of Perfect Prep EQ Extreme Paste (Item #18369) about an hour before we get on the trailer to leave for the pace, and this helps to alleviate some of his worries, which in turn alleviates some of mine. This little boost helps take the edge off, allowing us to have a more stress-free day and really enjoy ourselves out there on the trails (which is what it's all about)!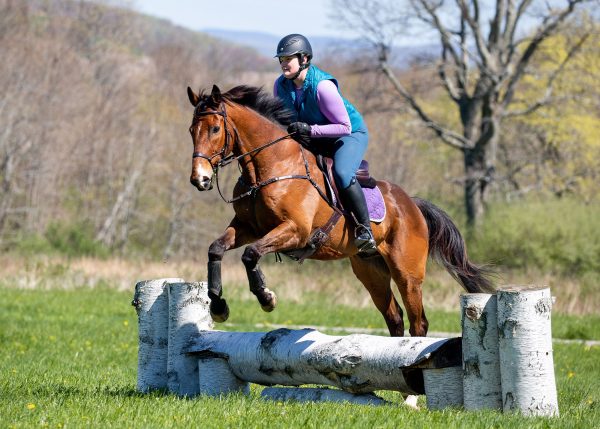 The last thing to prepare is your trailer, and it's a great idea to take care of this before the morning of the pace. Make sure there is hay and water for your horse on the trailer, as well as a sponge to clean him up when you're all done. Due to the longer ride time, most horses will sweat during the pace so plan accordingly with your water supply, both for drinking and bathing. I also like to put all of my tack on the trailer the day before, so I can take my time and be sure I don't forget anything.
The best way to relieve your hunter pace worries is to do your homework beforehand and set your horse up for success leading up to pace day. That way all that's left to do is have a blast riding at the pace!