Halloween Costumes for Horses You Can Actually Do Yourself
Posted on: October 23, 2017 by SmartPak
Is your horse ready for Halloween? If he's not, have no fear – we've put together a list of our favorite DIY horse costumes! Check out our ideas below and let us know if you try any of them in the comments. Have you rocked an awesome Halloween costume of your own before? Share a photo on our Facebook page or tag us @SmartPak on Instagram and Twitter or @SmartPakEquine on TikTok so we can see it, too!
---
#1 – Dunkin Donut
Maybe this one works best if your horse is already named Duncan, but a blow-up donut, a bag- we won't judge you if it's a leftover one from your car- and you've got a Dunks enthusiast ready to go!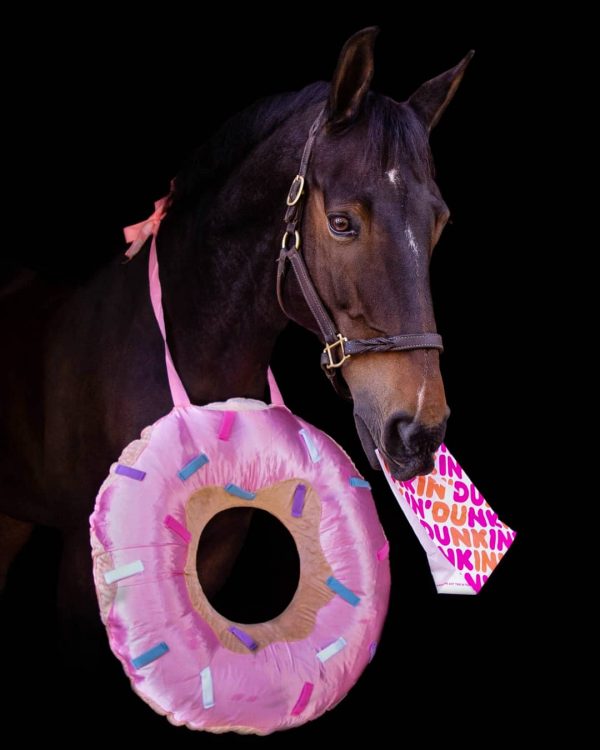 ---
#2 – Friendly Bumble Bee
How cute is this?! SmartPaker Randi brought out a black sheet, some yellow electrical tape, and a pair of wings (or even two old tennis rackets from that phase you went through after watching Serena), and you have a bumble bee costume ready to go!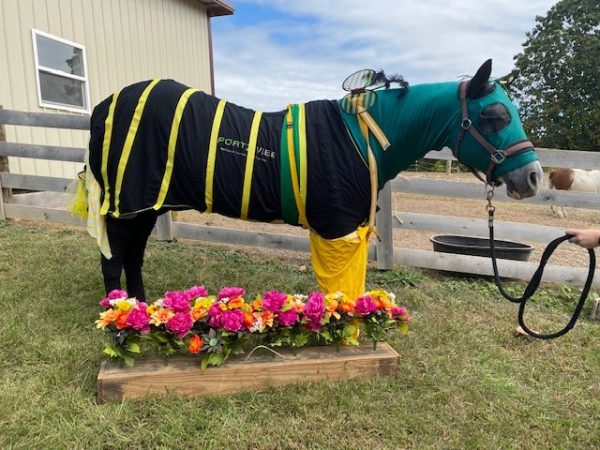 ---
#3 – Skeleton Horse
This one is almost too easy, and so clever! SmartPaker Elizabeth's awesome artistic skills came into play when turning Simba into a skeleton (with an optional carrot!). Don't worry, he really did go as a skeleton and not a headless horse- though that's not a bad idea either.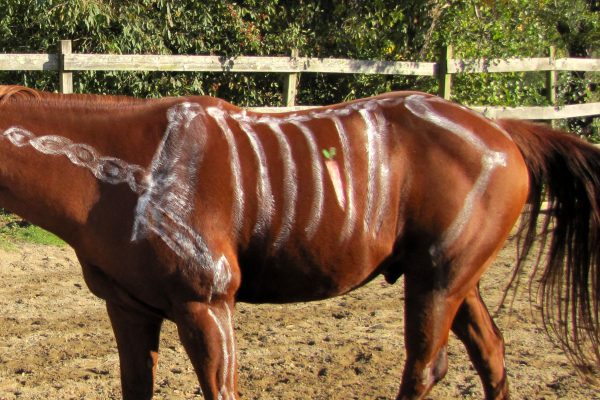 ---
#4 – Zorro & Steed
SmartPaker Kristina was dashing as Zorro with her dark clothes, sword, and cape, and her mare Cocoa rocked a matching black mask. These two looked ready to win a costume class or dash off to defend the common folk against corruption and tyranny!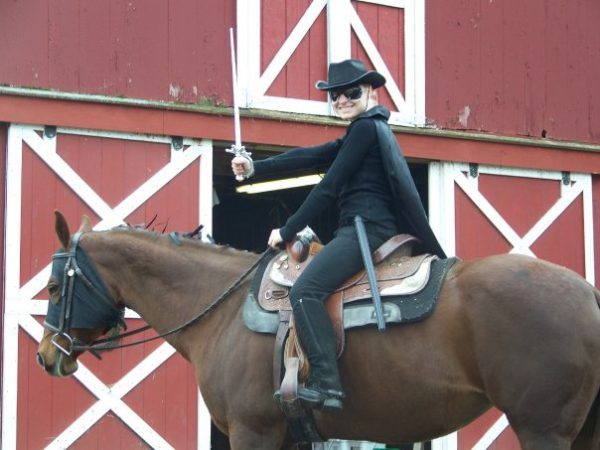 ---
#5 – Double Stuffed Oreo & Milk
Do you have a white bedsheet at home and a dark horse at the barn? Well then you have a costume! Wrap your horse up as a Double Stuffed Oreo, complete with two delicious glasses of white and chocolate milk.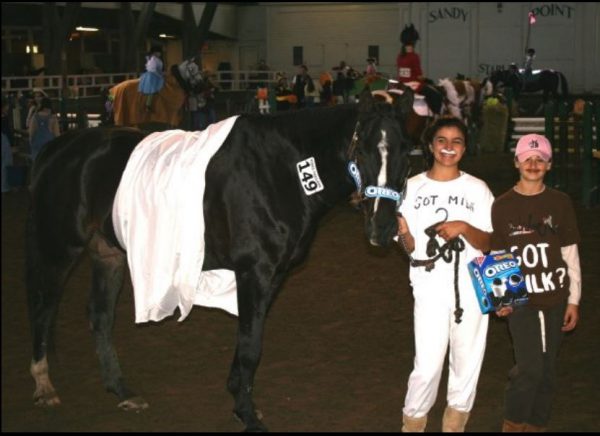 ---
#6 – Superhero & Villain
Super Patches is definitely rocking his bedsheet cape and mask, plus his matching polos! This heroic Paint looks ready to take down Terrible (SmartPaker) Taylor if she so much as steps a toe out of line.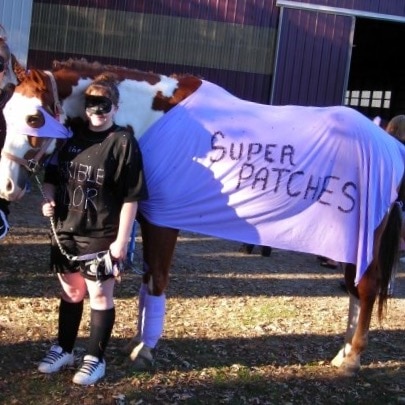 ---
#7 (Bonus) Cowboy/Cowgirl
SmartPaker Sophie didn't have a costume for herself, but that didn't stop her from getting into the spirit of Halloween! Her pup Charlie rocked a cowgirl costume to ride right into our hearts on her trusty steed Teddy.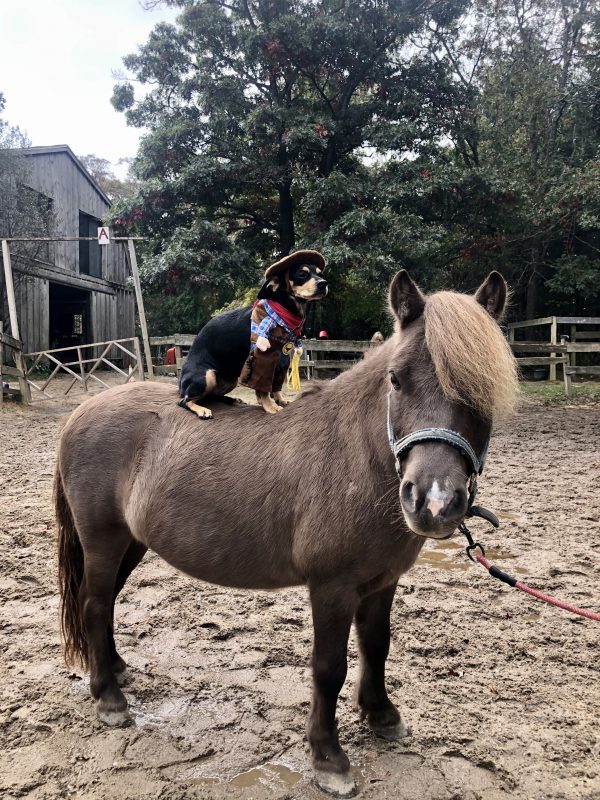 ---
Fan Favorites:
While we can't speak to how easy the following costumes would be to recreate, we're excited to show off some costumes from our SmartPak fans, too!
Cheerleader & Football Player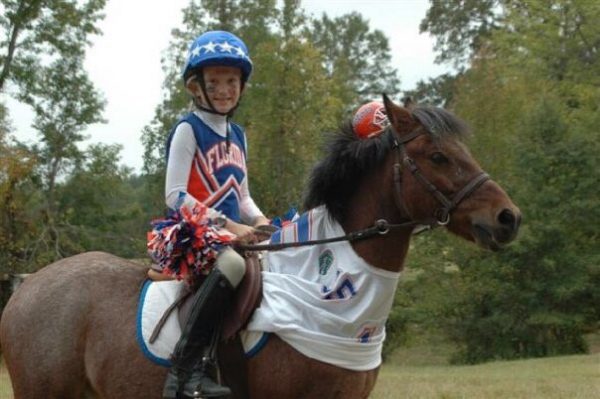 Zebras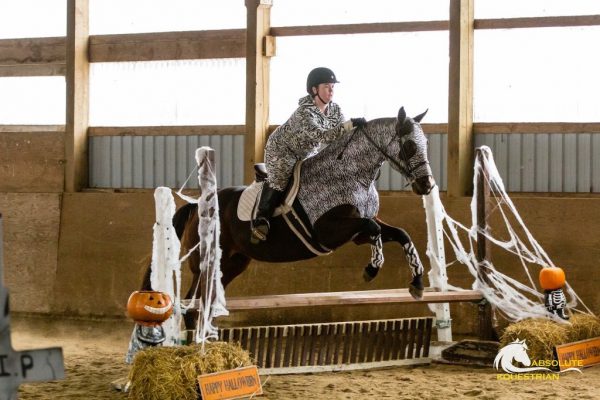 Cop & Convict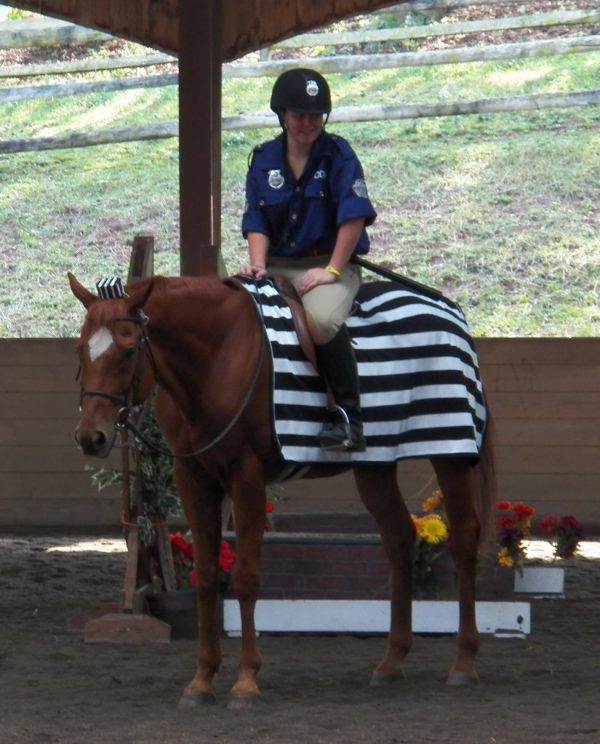 Chik-Fil-A Mascots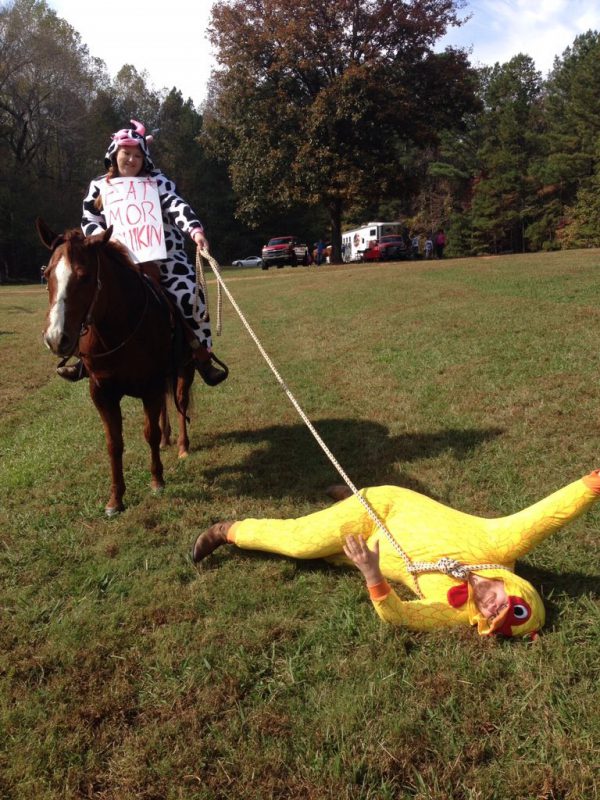 Lion & Dorothy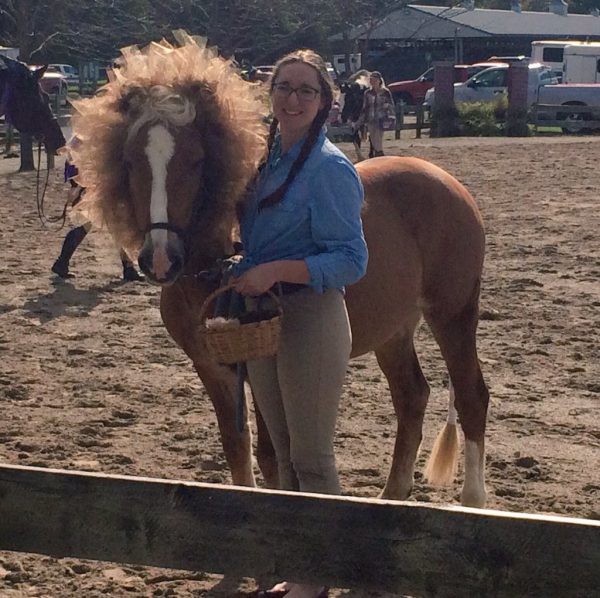 Bear & Princess Merida