Get a Leg Up with our new line of equine supplements!
Posted on: September 28, 2017 by Jessica Normand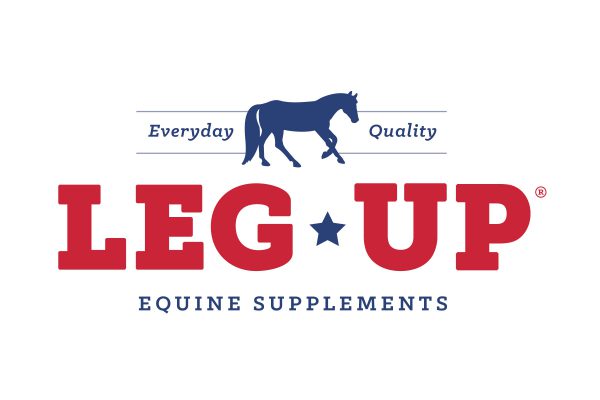 Have you heard? SmartPak has developed a whole new family of equine supplements called Leg Up®! We set out on a mission to create a line of simple formulas that provide the key active ingredients our customers are looking for at an unbeatable value, and the Leg Up brand was born.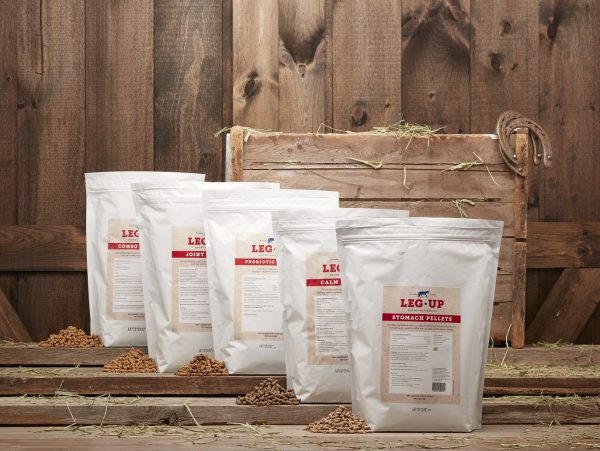 The Leg Up line includes:
Leg Up Calm Pellets – This formula combines magnesium and vitamin B1 with the herbs valerian and vervain to support a balanced temperament.
Leg Up Joint Pellets – You can't beat the price of this joint health formula, which provides glucosamine, chondroitin sulfate, MSM, and Vitamin C.
Leg Up Combo Pellets – If you're looking to cover your bases with a targeted selection of ingredients for joints, hooves, digestion and skin/coat, this product is a great choice.
Leg Up Electrolyte – Encourage your horses to drink and replace minerals lost in sweat with this properly-balanced electrolyte formula that has no sugar added!
Leg Up Metabolic Pellets – Got an easy keeper? These tasty pellets provide magnesium and chromium to support proper insulin function, cinnamon to help maintain healthy blood sugar levels, and natural vitamin E for antioxidant support.
Leg Up Multi-Vitamin Pellets – Whether your horse is one of the many not getting a full serving of fortified grain or complete feed, or you're worried about the quality of your hay, this balanced vitamin/mineral formula can help fill the gaps without emptying your wallet.
Leg Up Muscle Pellets – Many horses can benefit from additional essential amino acids in their diet, especially lysine, methionine, and threonine. Not only do these support healthy lean muscle mass, they're also needed for the production of other tissues like hoof wall, tendons, and ligaments. In addition to three essential amino acids, this formula includes gamma oryzanol to support muscle development, and DMG for horses prone to muscle soreness after exercise.
Leg Up Probiotic Pellets – We know you don't live under a rock, so by know you've surely heard about the numerous health benefits of supplementing with good bacteria to support a healthy hindgut. These tasty pellets make it easy and affordable to provide your horse with a daily serving of probiotics!
Leg Up Stomach Pellets – If your horse is prone to stomach upset and/or has the risk factors for gastric issues (such as travel and a high grain diet), this economical formula provides some of our favorite active ingredients for supporting healthy stomach tissues, including aloe vera!