Enzo's Pellet Preference: A Cosequin® Story
Posted on: May 14, 2022 by SmartPak
My horse Enzo is notoriously picky. He also gets a fair amount of powdered supplements. I've got a good routine down for his quirks after 7 years together, but sometimes he still manages to leave remnants behind that I have to mix into a few handfuls of grain or mini mash (I'm not entirely convinced he doesn't do this on purpose to trick me into getting more food).
So when I heard Cosequin® ASU was now available in pellets? Sign 👏 Me 👏 Up 👏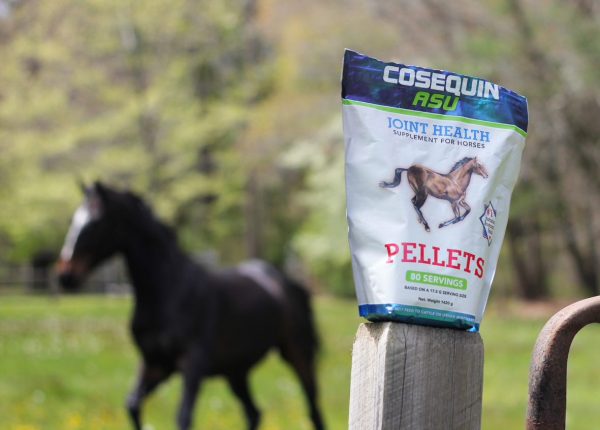 As a "war horse" retiring from racing at 9 and conformationally having straighter hocks, I wanted to be proactive and put Enzo on a joint supplement when I bought him in 2015 as an eventing prospect. My vet recommended Cosequin, and after checking it out I was really impressed by the research that went into it. Specifically, I was interested that its FCHG49® Glucosamine Hydrochloride and TRH122® Chondroitin Sulfate plus NMX1000® ASU (avocado/soybean unsaponifiables) were found to work better together than the combination of glucosamine and chondroitin sulfate alone at inhibiting components involved in cartilage breakdown.
In non-I-went-down-a-research-rabbit-hole-and-read-14-pages-of-study-summaries-so-you-don't-have-to terms, the specific ingredients in Cosequin® ASU are bioavailable forms that work better together than on their own to help protect cartilage and support joint function.
Due to some tricky hoof complications, our eventing days are likely behind us and Enzo leads a life of leisure with the occasional trail ride. However, I want to minimize compensation and keep him feeling as good as possible for his golden years, so I keep him on a joint supplement (and, of course, decked out in his SmartTherapy collection).
Now the only question was… will it pass the infamous Enzo Taste Test?
Step 1: Gotta give it a hefty dose of side eye first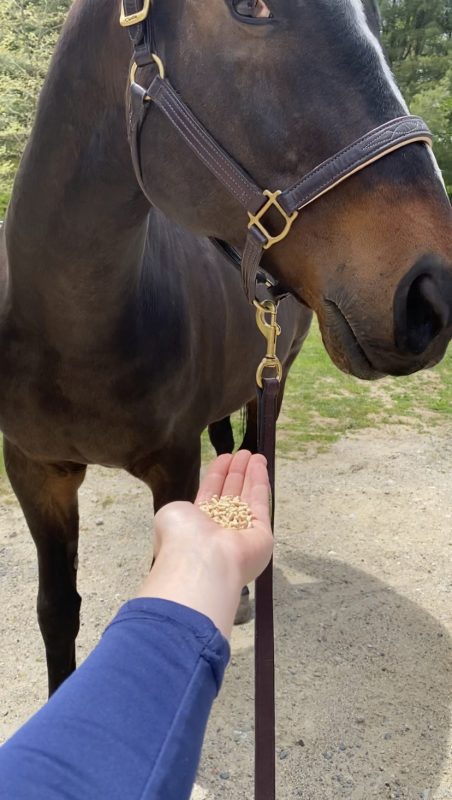 Step 2: Investigate with suspicious sniff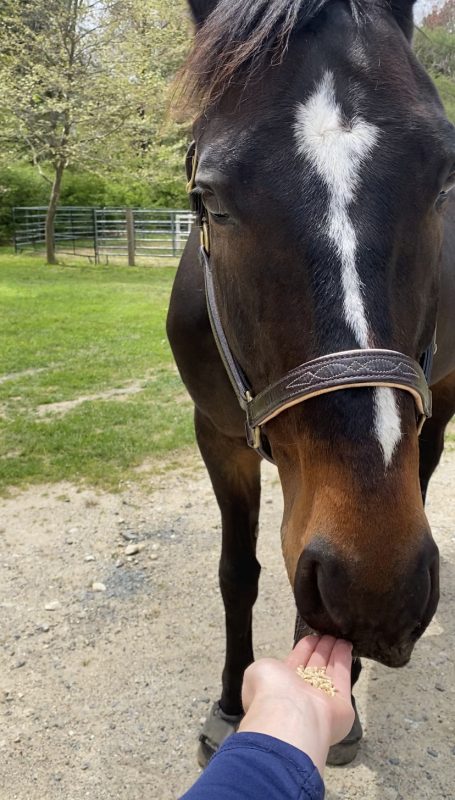 Step 3: Ooh, is that apple flavor? Delicious!!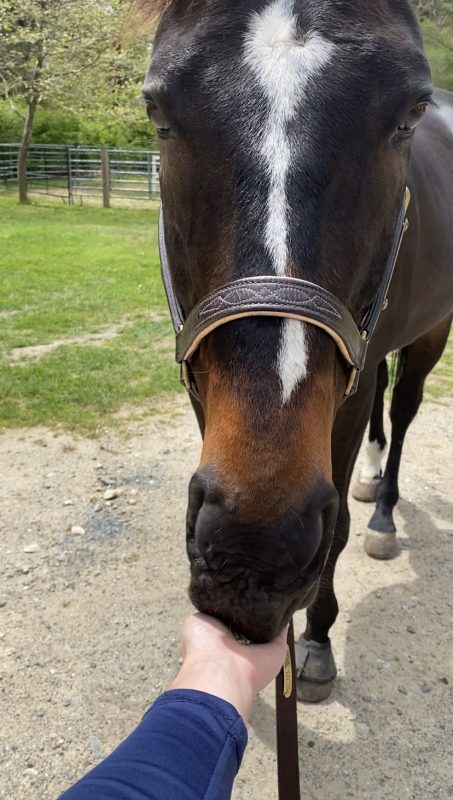 I've been giving Enzo Cosequin ASU Pellets for a few months now, and he gobbles up his meals with it in them! I never find any pellets left behind and feel so much better knowing his joint support is reliably getting into him. Since Enzo's favorite thing is to prove me and his vets wrong, who knows, maybe someday we'll be able to return to eventing or embrace our inner dressage queens – but either way, I'm grateful to Cosequin ASU Pellets for helping to keep his senior joints in tip-top shape.