Duncan's Therapy Routine (aka "The Full Franchi")
Posted on: December 21, 2021 by Danielle Franchi
My horse, Duncan, works extremely hard for me, so I make it my number one priority to do everything I can to keep him feeling great for many years to come. Plus, he's also a very spoiled boy.
We've developed quite the routine for post jumping lessons and during horse shows. My barn mates even call it the "Full Franchi" (my maiden name) and everyone wishes they could get the pampered treatment that Duncan gets – I know I do!
Before my lessons and horse shows, I start with using my Back on Track Mesh Sheet (Item #17060), the matching Back on Track Mesh Neck Cover (Item #20016), and Back on Track Quick Wraps (Item #17782) to help warm up Duncan's muscles and get the circulation flowing. These ceramic-infused products reflect your horse's own body heat and create a soothing infrared thermal heat. I always notice a difference in our warm-up and how loosely Duncan comes out when I use these! We've really built up to using them so usually, I keep them on anywhere from 30 mins all the way up to 6 hours.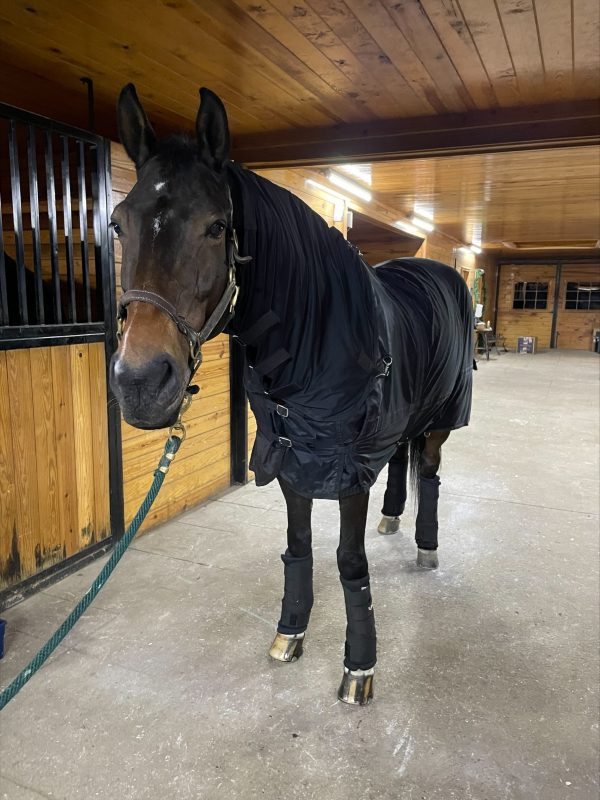 After we jump (and even after a hard ride on the flat) I start with icing Duncan's front legs for 15 – 20 mins. My favorite pair of ice boots are the EquiFit Tendon GelCompression Boot (Item #20186).
I've used a ton of ice boots over the years, for a variety of reasons, but have never really loved any of them before I tried the EquiFit ones! These ice boots are by far the best I have ever used. Not only are they the most effective, but they are so incredibly easy to use. I always notice a huge difference in how tight Duncan's tendons are once he's done icing. The ice packs themselves are a very unique gel material that gets extremely cold but never freezes, so when I put it on Duncan's legs it molds right to them without being stiff. I'm obsessed with the compression component of these, too. It really makes a massive difference in terms of the ice fitting perfectly around every crevasse of his legs and makes for a really effective icing session.
After he's done icing, if we jumped, I will poultice his legs with Uptite® Poultice (Item #25874) and wrap with no bows and bandages to draw out any heat help prevent inflammation. I also will pack his hooves with Magic Cushion (Item #17151) and wrap them with Vet Wrap (Item #10314) to keep it on. I've found this to work really well to draw out heat and provide pain relief, but it also works great just as a preventative, especially after hard work or if the ground is even a little hard.
Of course, I also support Duncan's joints from the inside with supplements. He gets a daily dose of Cosquin ASU Plus (Item #15976) in SmartPaks for easy feeding to promote healthy joint health. Additionally, we do Pulsed Electro-Magnetic Field (PEMF) therapy for Duncan, which can help provide a lot of benefits like faster recovery times after hard work, pain reduction, and improved blood flow and cell function. These days it is super easy to find someone with a machine who is able to come right out to your barn (or your tent if you're at a show!)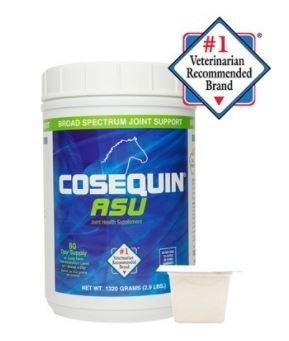 Like I said, Duncan is a very spoiled boy, but he deserves every ounce of pampering and therapy that he gets. Comment below to share your horse's therapy routine – I'd love to hear other tips and tricks that I can try for keeping Duncan going strong!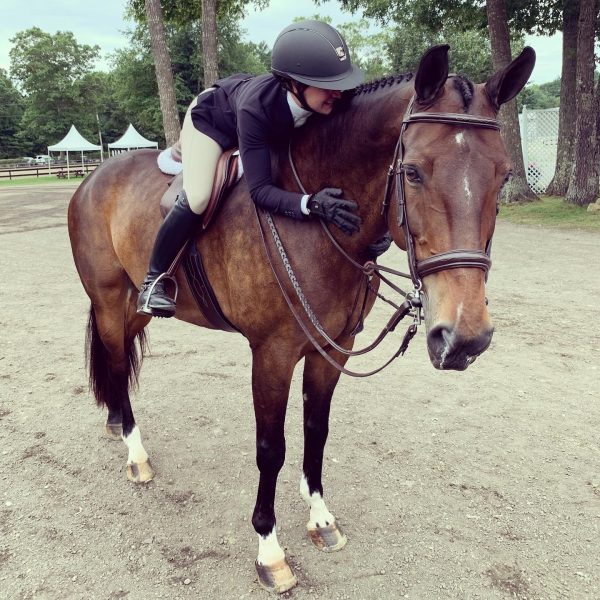 ---