Dealing with Canine Cancer
Posted on: October 23, 2012 by Dr. Lydia Gray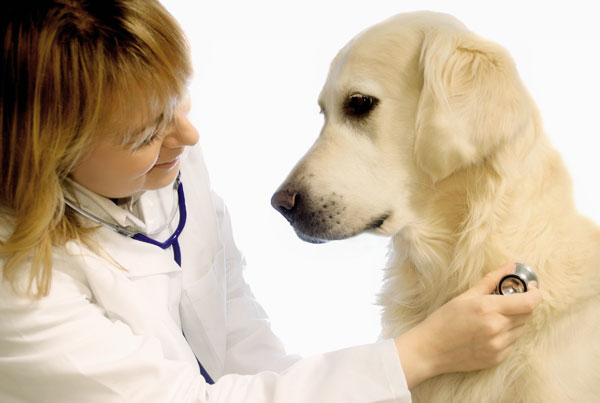 We have used SmartPak for our horses for years and are well aware of the power of supplements. Do you have any suggestions for a dog w/cancer?
Thank you, GD
Dear GD,
I'm sure sorry to hear that your dog has cancer. Hopefully the supplement and nutritional advice I give you here not only helps improve his quality of life but also extends that life.
Every form of cancer in people and animals is different and has its own chemistry, rate of growing, tissue preference, etc. The characteristics of the most common form of cancer in dogs, lymphoma, has been extensively studied. Research has shown that a diet high in protein, high in fat, and low in carbohydrates "starves" the cancer but feeds the body. The therapeutic food n/d by Hill's (Neoplasia Diet) has been specifically formulated to supply the ideal ratios of these nutrients. It also contains high amounts of Arginine, an essential amino acid that may have some specific therapeutic value in dogs with cancer. Veterinarians also recommend non-therapeutic brands with these same characteristics, such as no or low-grain brands or even puppy foods.
As far as supplements, Glutamine is another amino acid that may be beneficial for dogs with cancer as it supports the immune system, the GI tract and may even help maintain proper weight during cancer treatment. However another category of supplements, the Omega-3 fatty acids, may be even more helpful for dogs with cancer. Long touted for their anti-inflammatory properties, scientists have shown that Omega-3 fatty acids (especially EPA and DHA) may decrease the destruction caused by cancer and help the body maintain weight and muscle mass.
If your dog will be undergoing chemotherapy, you may want to provide additional support with ginger, peppermint or other ingredients for nausea and vomiting. Pre– and probiotics are also good choices to maintain a healthy GI tract. Milk thistle and SAMe support the liver (which is doing the bulk of the chemical detoxifying) while CoQ10 supports other tissues. B-vitamins may encourage your dog to continue eating and maintain his strength.
There is controversy, however, over the use of antioxidants such as Vitamin E, Selenium, Vitamin C, Alpha Lipoic Acid and others. When dogs are undergoing chemotherapy, some experts feel these ingredients actually protect the cancer cells from being killed. However, it's probably okay to supplement antioxidants during times when the dog is NOT being treated.
There are many other ingredients that are being used in the spirit of preventing or treating cancer, or in managing the side effects of cancer or its treatment, but there's very little safety or efficacy research on them. Therefore they are best used only on the advice of a veterinarian knowledgeable in the field.