Boarding or Bust: My Quest for the Perfect Barn
Posted on: September 04, 2019 by Alissa Hof
Searching for a new boarding barn can be stressful, if not overwhelming. After three years of horse ownership, my horse Tiger and I have lived in multiple states and spent time in a variety of barns. In moving often, I have gotten fairly good at recognizing when a barn will be a good fit for my horsey BFF. Below are a few tips, some of which I've learned the hard way, that I consider when choosing Tiger's next home.
Location: For me (and I'm sure for most people) the distance traveled to see my equine companion plays a role in where he lives. I'm willing to travel up to 30 minutes from home to the barn, and perks if it's closer than that to work, as I'm usually heading there right from the office.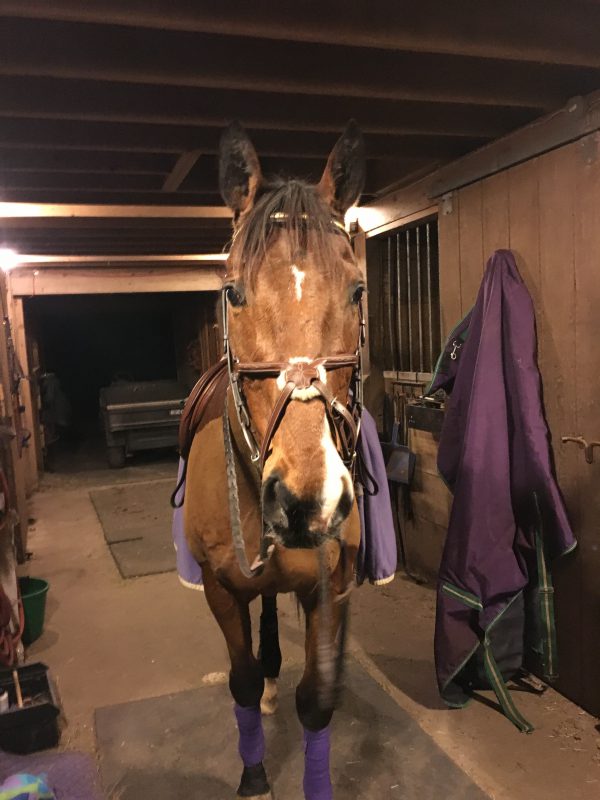 Care: Tiger definitely falls into the "hard-keeper" category, and thus needs some extra pampering and attention as opposed to the average horse. My ideal barn has an owner that lives on-site and runs their eyes (if not hands) over each horse daily. I like to be alerted when there's a problem with my guy, and that way I can make a plan with the barn owner to remedy it. I've found through my various boarding experiences that some owners are better at communicating issues than others.
Daily routine: When searching for a new barn, I always ask the owner what the average day is like. Is everyone riding at 5 pm and I'd have to share the ring with six other horses when I'm there after work? What times are the horses fed? My horse is extremely routine-oriented, and I like to make sure the barn is going to feed him in the same stall every day at around the same time. I also look for a place where people ride throughout the day, so that there's never a huge crowd in the ring but there's typically someone to ride with.
Atmosphere: The perfect barn for me is a casual place with the opportunity to trailer off-property, but not a show focused barn. I enjoy entering an occasional schooling show, as well as hunter paces, beach rides, and trail rides. I look for a place that offers these things without making me feel like I'm forced to go. In addition, a regular lesson schedule or a trainer on the property are not on my list of must-haves because as much as I'd love to take a weekly lesson, it's just not in my budget at this time. I also like a barn with at least a few people in my age-range to go on trail rides with.
Turnout: As Tiger ages and my life gets busier, I'm not as gung-ho about getting out to the barn every single day to ride. Therefore, I have found that night turnout makes a huge difference in Tiger's energy level and focus. I look for a barn that offers this, as without a daily ride, it's like sitting on a firecracker if Tiger's had a few days off locked in a stall. Tiger also likes being turned out with a friend, so pairs or group turnout is something I take into consideration. If this is not an option, I make sure that he's sharing a fence line with another horse to help him still feel like he has a friend while outside.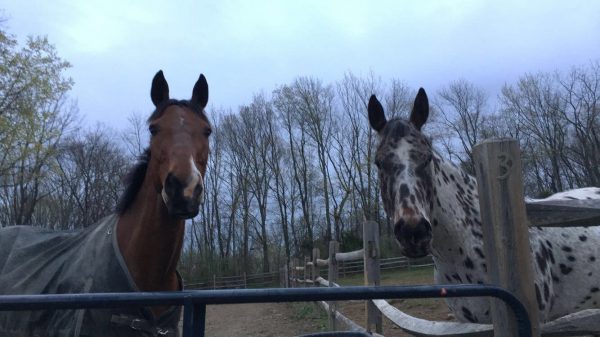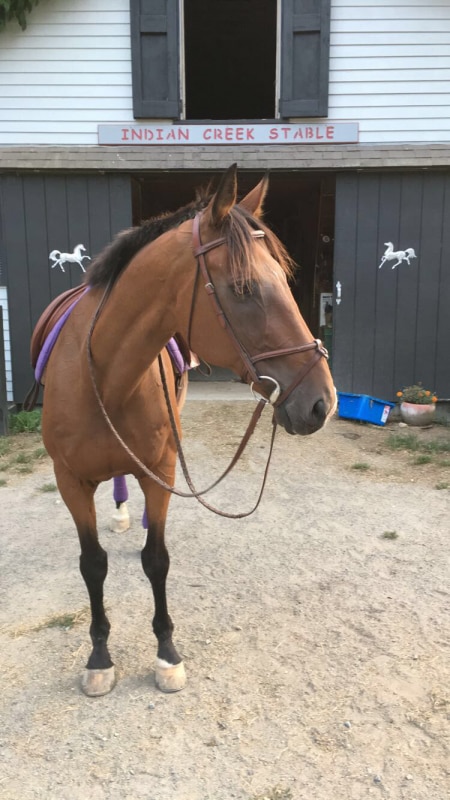 Facility: Another important factor I consider are the amenities at the barn. Because I'm not likely to go out to ride in a downpour or freezing temperatures, an indoor is not a top priority for me. What I do like is at least one riding ring with jumps to use, and the freedom to jump when I want to. I also want the barn to have some trails right off the property, as there are definitely days when I avoid the ring altogether. It's also important to think about the barn set-up, as well as the tack and feed rooms. Tiger has lived in a shed-row type barn, been out 24/7, and lived in a traditional barn with an aisle down the middle. My favorite situation is the traditional barn, so this is what I look for when barn shopping. I also like an organized tack room with ample space so that I don't feel like my stuff is on top of everyone else's (and vice versa).
If you're looking for a new barn for your four-legged friend, I hope these tips gave you some things to think about. Remember to always visit a potential barn once, if not more. At the end of the day you know your horse best, and if a barn doesn't feel right, it's probably a good idea to explore other options. Best of luck in your search!