Birthdays are Made for Cake: A Horse-Friendly Recipe
Posted on: June 10, 2016 by Kerri Vuolo
Recently, my horse Riker celebrated his 23rd birthday. Now I have to admit, in the nearly 20 years I've owned him, I've never made a huge deal about birthdays. In fact, I've occasionally forgotten to celebrate the day. This year, however, I decided to go all out and bake him a cake.
I can't take the credit for this recipe, as it was given to me by my coworker Carolyn, but I can tell you that it was both easy and tasty. Most importantly, it's easy to "wing it" with this cake, and the audience is less particular than most.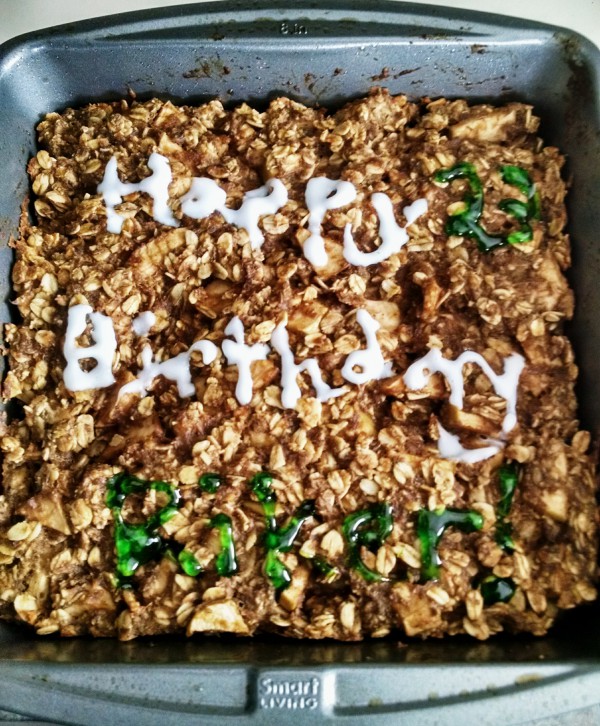 Equine Birthday Cake Recipe: Click here to download the recipe card!
1.5 cups of old-fashioned oats
½ cup of whole wheat flour
1 medium mashed banana
½ cup sugar free applesauce
½ cup vegetable oil
½ of an apple, finely chopped
¼ cup molasses
¼ cup flax seed or chia seed
1 tsp cinnamon
Mix all ingredients together in a big bowl until well-blended. Heat oven to 325 and bake for 10-15 minutes (depending on thickness of pan). I used a 9 x 9 nonstick baking pan. The texture should be somewhat soft when done but not mushy.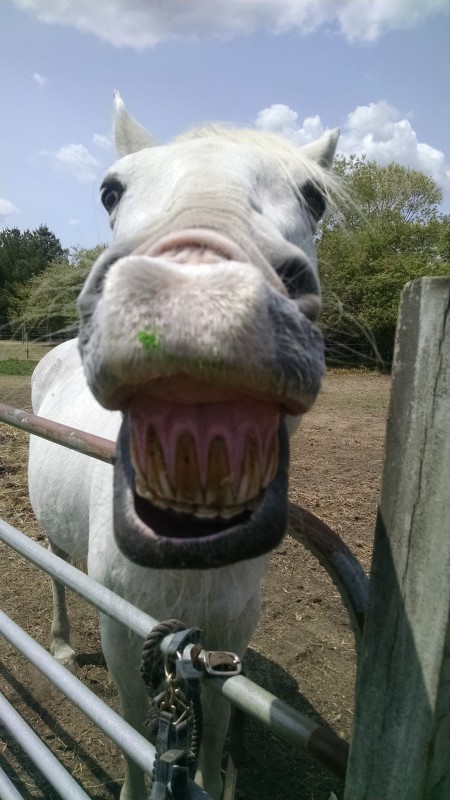 The cake was a big hit amongst Riker and his friends (including my other horse Luna), although the icing on the lips was a little questionable. But all in all, my first attempt at an equine birthday cake was a huge success!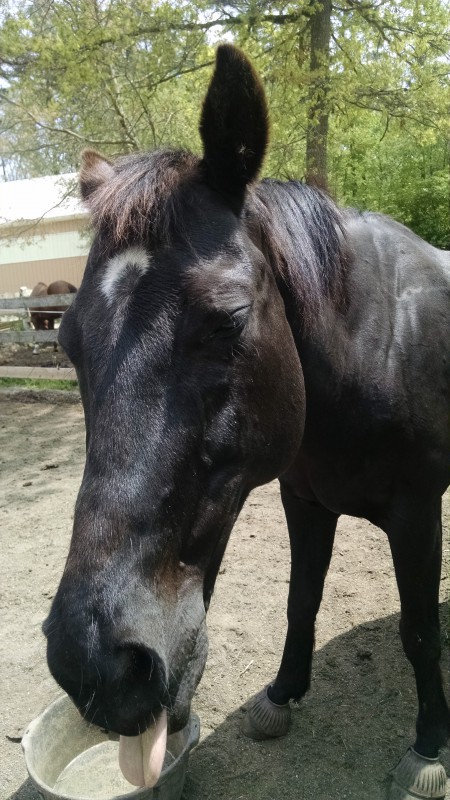 Do you and your horse have a favorite birthday tradition? Share it in the comments below.