Ask A Trainer – Neck Reining with Team SmartPak Rider Matt Mills
Posted on: October 02, 2020 by SmartPak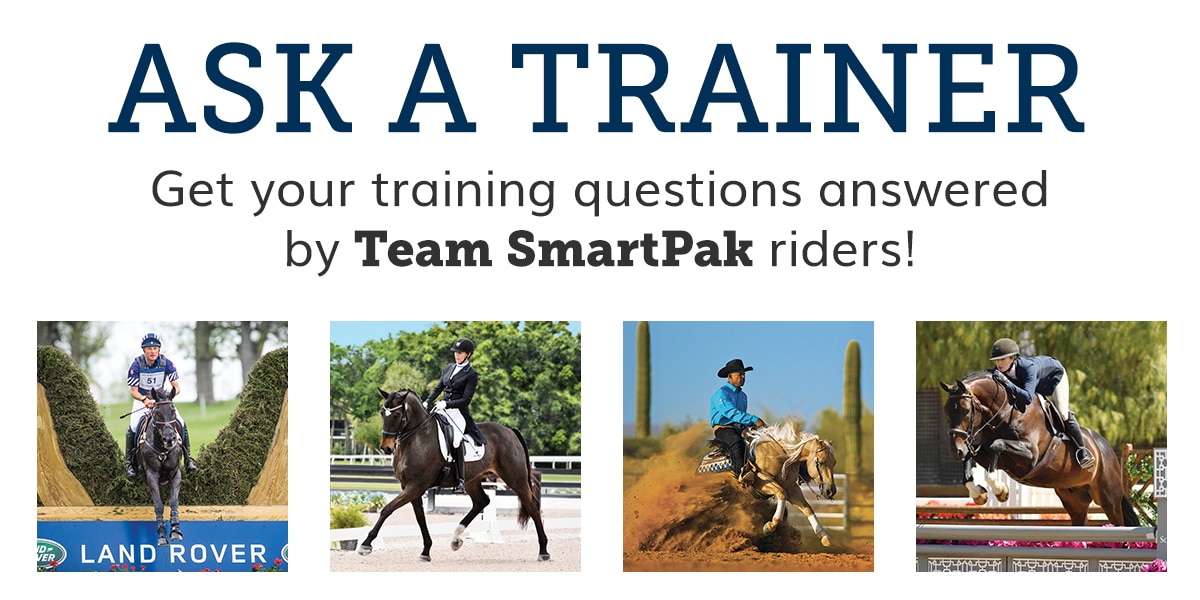 Welcome to Ask a Trainer, where rider questions are answered by a Team SmartPak rider at the top of their sport. Want to submit your own question to see if it gets answered next? Fill out our form here!
In this Ask a Trainer episode, World Equestrian Gold Medalist and NRHA Million Dollar Rider Matt Mills shares his top tips on teaching a horse to neck rein. To hear all Matt's great insights, check out the video below.
Like what Matt's wearing? Check out our awesome selection of Kimes Ranch products.
Watch our previous episodes here:
Canter Transitions with Hope Glynn
Mounting Safety with Shannon Dueck
Working Turn on the Forehand with Allison Springer
Protective Cross Country Vests with Boyd Martin
Reining Conformation with Matt Mills 
Leg Strength Exercises with Hope Glynn
World Equestrian Games Gold Medalist: Matt Mills