A Note to Our Community from CEO Fraser Cameron
Posted on: June 02, 2020 by SmartPak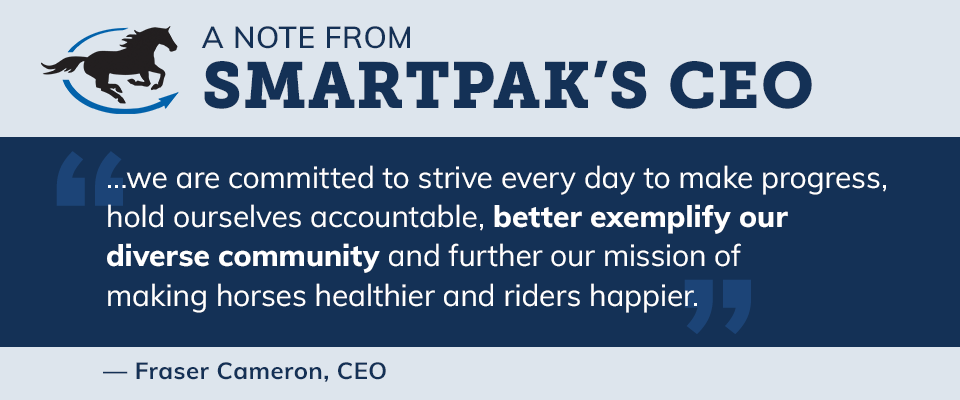 I write to you today with a heavy heart and, from what you have shared, many of you feel the same too. The death of George Floyd, and the news of so many others killed because of the color of their skin, is deeply disturbing.
I am also saddened that people of color have been disproportionately impacted by the COVID-19 pandemic as a result of decades of inequality in our country's healthcare and education systems. And finally, the immediacy and intensity of the protests that tore through the country over the past few days are still raw. I do not pretend to have the right words to say, but I do know that silence will only sustain these injustices or surrender to despair or indifference, none of which will lead to improvement.
Like so many, this has caused us to reflect on how we can be a part of the solution, how we can learn, make corrections, and support inclusivity. Immediately, we will make a donation to Ebony Horsewomen, an organization that empowers youth through equine therapy. We are inspired by the work they are doing to affect positive change and support positive youth development. This is a small step, but we are committed to strive every day to make progress, hold ourselves accountable, better exemplify our diverse community, and further our mission of making horses healthier and riders happier.
We look to move forward, united in our love for all, and the incredible passion we share for horses and the community it has inspired.
-Fraser Cameron, CEO