A Day in the Life of an Eventer
Posted on: December 18, 2015 by Cora Shillinglaw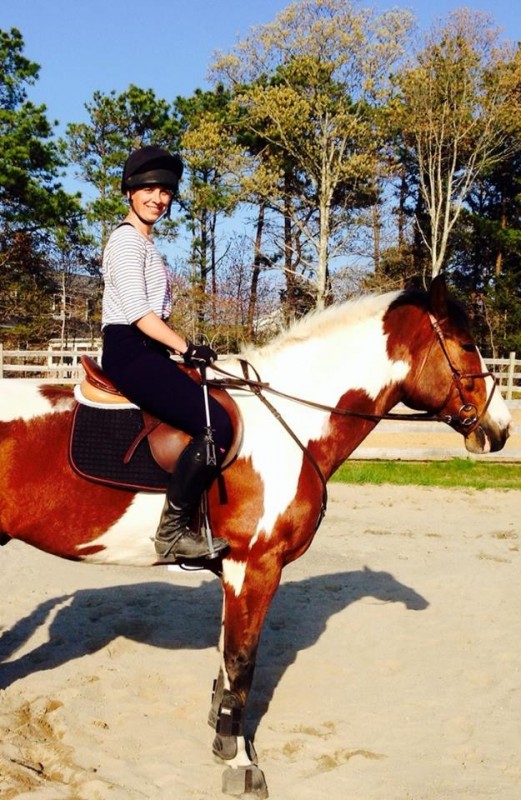 "You're an eventer?! You must be crazy?!" is usually the first comment I hear when I tell other riders that this is my sport of choice. In reality, I've found that eventing is one of the most community oriented disciplines in the equestrian world. Upon the arrival at our three day events, the atmosphere is like a family reunion and there are smiling faces everywhere with warm greetings and messages of "Good luck this weekend!" Once we're settled into the stabling grounds, the ritual of getting acquainted with the riders and horses on either side of you begins and then you diligently unpack the tremendous amount of gear that we eventers are known for. The energy in the air is electric as riders and horses begin prepping for the weekend's event. Once the horses are settled in, it's time to get that one last schooling ride in before the following day's event begins with the unanimously least favorite phase of all eventers: dressage. Since we are by discipline "adrenaline junkies," the dressage phase just doesn't fill that fix and is by far the most challenging for riders and horses alike.
Back at stabling, there is a calmness in the atmosphere as horses are being braided, primped, and fussed over. Tack is in a million pieces as it is cleaned to the Pony Club standard with toothpicks and Q-Tips. Riders casually catch up with one another since the last time we were all engulfed in this ritual we call eventing. We ask to borrow saddle soap, braiding yarn, and other items that were mistakenly left behind at the barn and in which everyone is more than willing to share. Finally the contents of our tack trunks are organized and horses are settled in for the night with their superhorse suits to keep them as clean as humanly possible. Hay nets and water buckets are topped off, the stalls get one more good picking before heading to our tents (yes, tents!) to turn in for a restless night's sleep. Since we are "crazy eventers" we also have a ritual of camping at the show grounds. Goosenecks turn into bedrooms, tents are pitched in the fields surrounding the stabling area and charcoal grills are lit ablaze to cook the evening's community dinner. Everyone pitches in; some provide the burgers others provide the sides and yes of course there is dessert.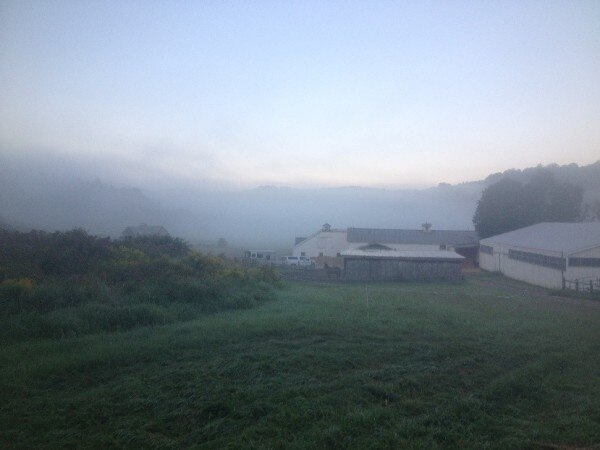 The following morning starts a little before the sun rises; horses are hayed and then grained, stalls are picked again, and the damage of previous night's sleep in manure is assessed with sponges in hand. Horses are brought out of their stalls for a nice morning stretch and graze before it is time to head out and get a first look at the cross country course. Walking the course for the first time brings a feeling of anticipation that is hard to put into words, and doubts and butterflies fill our heads and stomach as we size up the challenge that lies before us. Finally it is time to tack up and get ready for dressage; tests are reviewed with fingers in the air and letters mumbled to no one in particular.
As we head over to the warm up ring to begin the dance of establishing a 20 meter circle among many other riders, there are sounds of bells, whistles, and horns indicating the start of other's tests. As we manage to keep all four hooves in the "sandbox" and remember our test, we leave the ring with a heavy sigh of relief and a "Thank goodness that's over with, now on to the fun!" After a short break it's time to tackle the next phase. In full show attire we walk our courses, carefully counting out the striding between the fences and head into phase two, show jumping. The minute and some odd seconds it takes to complete the show jumping round is over before we can really comprehend that we are actually jumping, and in the blink of an eye, the leader board is sent head over heels with jumping faults and time faults. As the day comes to a close, everyone anxiously gathers around the score board to see where we stand after day one. Horses are sponged with liniment, unbraided, and grazed in reward of their performance. As we get ready to walk the cross country course yet another time, show breeches and tall boots are exchanged for shorts and rain boots as we take yet another peek at what we will have to face the next day. Thankfully the second course walk gives us a feeling of relief as the monstrous jumps look a little less daunting this time around. Friends gather at stabling feeding horses treats and reliving the day's success and failures with tears of happiness and sorrow. The nighttime routine resumes and again another restless night of slumber awaits.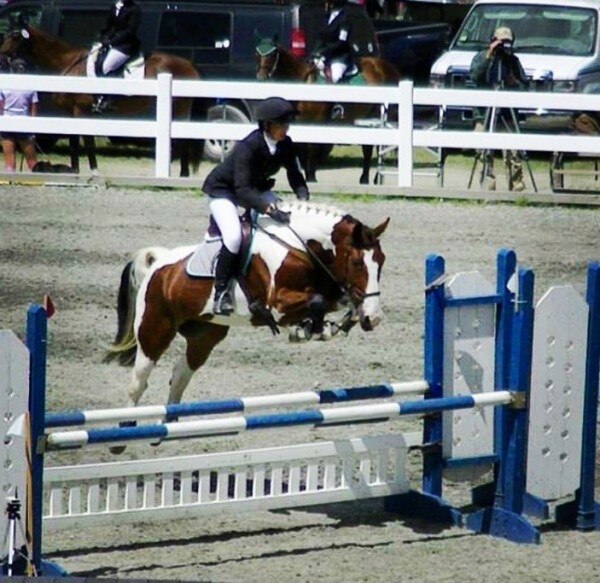 In the pre-dawn hours, the nerves of all riders are plastered on our faces like masks, as we head out for our final cross country course walk we finalize our plans of how we are going to ride our course. Stud kits are strewn about and riders pick their armour for the footing on cross country. Duct tape and galloping boots are put on the horse with extreme precision, and safety vests, air vests and pinnies are put on the rider like a soldier going to battle. As we ride over to the warm up area, there are horses galloping at 520 meters per minute getting in a few fences before heading over to the start box. This is around the time we all try to keep our nerves under wrap, even though we sometimes feel like vomiting. As we take the final walkover to the start box, the steward gives us a two minute warning. At 30 seconds we head into the box, and then hear "10, 9, 8, 7, 6, 5, 4, 3, 2, 1, have a good ride!" As we gallop at full speed towards the first obstacle, there is an overwhelming feeling of adrenaline pumping into my veins. About six minutes and 25 jumping obstacles later, we zoom past the finish flags and a wave of emotions rush over me, including feelings of pride, excitement and astonishment just to name a few.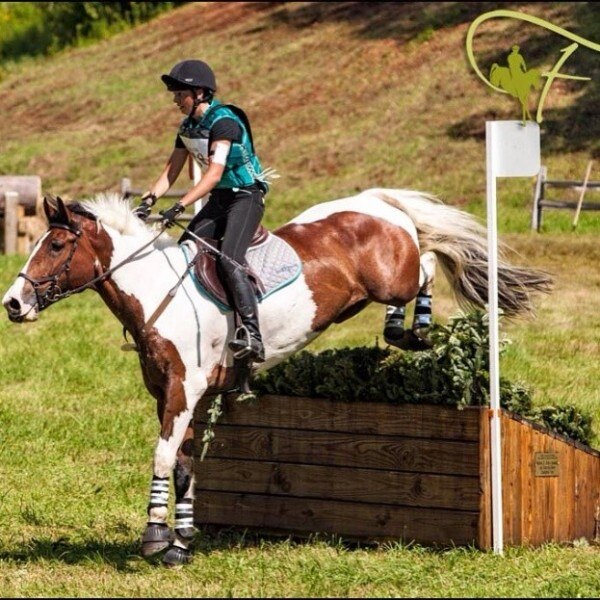 As we head back to stabling we are accosted with questions of "How did it go?" "Did you go clear?" "How did it ride?" With a smile from ear to ear, we complete our cool down routine and remove the armour from both rider and horse. Words of encouragement are passed around from rider to rider and we begin the task of breaking down camp and packing up as another awe-inspiring weekend comes to a close.