5 Back Saving Tips for Barn Chores
Posted on: March 27, 2019 by Marisa Ciccarello
Taking care of horses when you have a bad back can be a struggle. Often you must balance what activities your back can handle and the work that needs to be done to take the best care of your horse! This is something that I struggle with regularly due to a back injury and have come up with a few tips to save your back from additional stress whenever possible.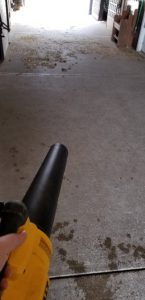 1. Eliminate sweeping by using a leaf blower
This tool takes most of the labor out of "sweeping the aisle" and does a better job than a broom. If you're going to use a leaf blower, I recommend using it when your horses are turned out to prevent them from breathing in the dust particles that it can stir up.
2. Use lighter, finer shavings
Lighter, finer shavings are easier to sift through when cleaning stalls. This change can make stall cleaning faster and the forkfuls lighter when you are lifting. You also may want to consider banking extra shavings in the corner(s) of your stalls so that you do not have to move shavings every day.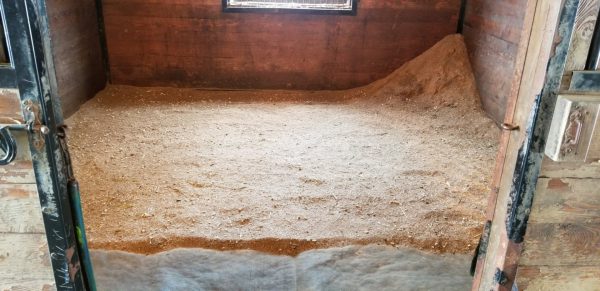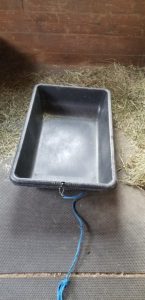 3. Carry hay with a snow sled
Instead of carrying hay to the paddock or stalls, use a snow sled with a rope. It drags easily behind you across dirt, mud, snow and anything in between.
4. Wear a back brace
There are many back braces on the market that can help support your back muscles and keep your spine better aligned. They also remind you not to bend in certain directions and are beneficial when you have to lift.

5. Hire a helper
Even if you only opt to have someone help you out one time per week, you can plan to have your helper take on the most challenging tasks during that time. For example, if you have someone help you for 2 hours every week, you can use that time to set you up for success for the rest of the week. During this time they can stack hay, move shavings, rake the paddock, carry heavy buckets, move feed and any other heavy tasks that need to be done to prep for the rest of the week. If this is an option for you it can make a huge difference in the amount of times you have to lift heavy objects or take on activities that aggravate your back.
Do you have any back saving tips? Share them with us in the comments below!