---
SMARTPAK SERVES 100 MILLIONTH SUPPLEMENT IN SMARTPAKS™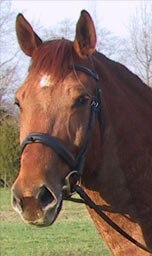 PLYMOUTH, MA (February 8, 2007) - SmartPak Equine announced today that they have served their 100 millionth supplement in customized daily dose SmartPaks? "I still remember the excitement we all felt when we started seeing orders come in from top international competitors shortly after we launched the service in 2000," said Becky Minard, Founder and VP of Marketing. "But honestly, what has been most gratifying has been hearing from our customers how we have helped to simplify and improve care for tens of thousands of horses. From the hard core competitor to a young rider getting her first pony, our customers have let us into the special relationship that they enjoy with their horses, and we value that trust more than anything."

Reflecting upon the milestone, SmartPak's President and CEO Paal Gisholt shared, "We've worked hard to create a supplement feeding approach that works for a wide range of horse owners. But the real magic behind SmartPak's success has been our stellar service team. Not a day goes by that I don't receive an email from a delighted customer who wants to make sure I know the lengths to which our team is going to deliver superior service. They are fundamental to the SmartPak experience and are responsible for our rapid growth. And we cherish the way they make our customers feel special and cared for."

In celebration of this milestone, SmartPak is awarding a free year's supply of supplements in SmartPaks to the customer whose order contained the 100 millionth supplement served. The lucky customer is Ellen Sullivan-Phillips, the manager of a training facility in Medford Lakes, NJ. Ellen has 2 horses on the SmartPak supplement feeding system. It was Mandela, her 13 year old Dutch horse, whose SmartPak order was the winner. Ellen chose SmartPak because of the convenience of feeding and the broad selection of products. She knew many people already using SmartPaks for their horses and decided to give them a try. When asked about her experiences with SmartPak, Ellen said, "I manage a training facility and SmartPaks make feeding so much easier. I encourage all of my clients to use SmartPak."

Committed to animal health care since launching its pioneering service in 2000, SmartPak strives to provide innovative and convenient solutions for their customers while doing their best to "tread lightly on the earth." To date, the company estimates it has kept roughly one million plastic supplement buckets out of landfills by dispensing in the recycled (and recyclable) SmartPaks. To learn more about SmartPak, visit their Web site at www.SmartPak.com or call toll free 1-800-461-8898.


About SmartPak Equine
SmartPak Equine was founded in 1999 with the purpose of simplifying the administration of nutritional supplements and medications to horses. The patented SmartPak™ supplement feeding system has been adopted by thousands of barns and horse owners across the country, who value knowing that their supplements will be fed correctly. It has been embraced by riders from all disciplines and all levels, including seven Olympic medalists. In addition to the SmartPak supplement system, the company offers a broad line of horse health and rider items, dog supplies, and equine and canine pharmacy items sold through the company's catalog and Web site. In 2006, SmartPak was named to Inc. Magazine's list of the 500 fastest growing private companies for the second straight year and is the only equine company ever named to the list. The company has also been honored with a Best Bosses award presented by Fortune Small Business and Winning Workplaces. SmartPak also operates a retail store in Natick, MA. For more information, visit www.SmartPak.com.