The majority of the time my white horse looks like a mud monster and in the summer my black horse turns into a pumpkin…but that doesn't stop me from doing everything and anything I possibly can to keep Indy clean and keep Loki from getting sun-bleached. Here are some of my tips and tricks for keeping my white horse white, and my black horse black: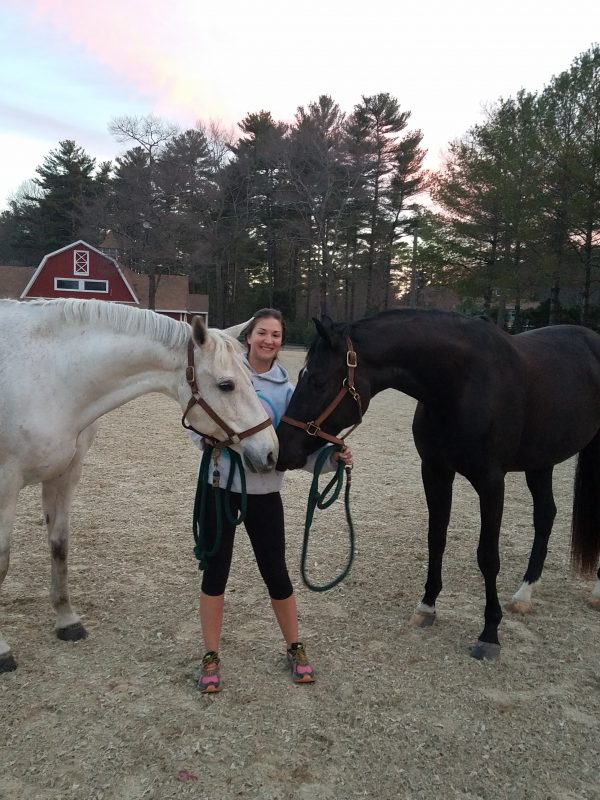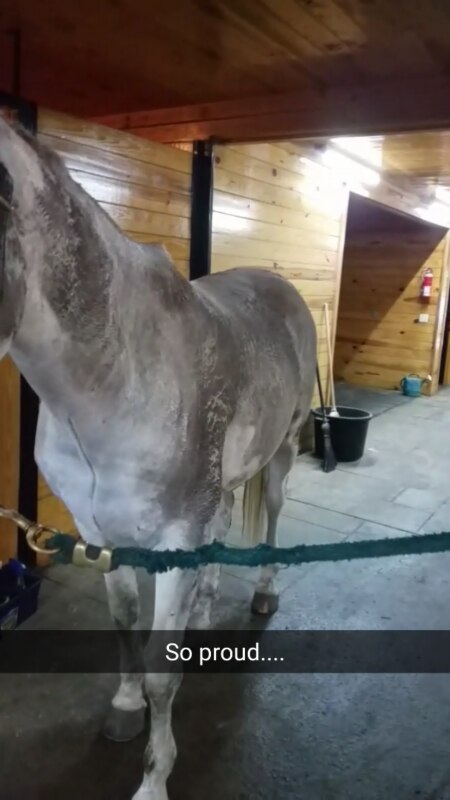 Indy absolutely hates to be clean, his favorite thing to do after a bath is to go roll in the mud, poop, or both! Being dirty makes him happy, so now that he is retired it isn't as big of a deal. But our horse show days involved many early morning baths, since a bath the night before the show was completely useless.
One horse show trick that I used to do, if I had to give him a bath the night before, and it was going to be cool enough at night, was I would throw a light sheet or even a fly sheet on him, to keep his body clean, and use the Stretches Hood to keep his neck and face clean. I can't say it was completely full proof as Indy is a master at the art of getting dirty (some call him a pirate because he'll bury his poop and save it for when you're not looking to roll in), but it did help!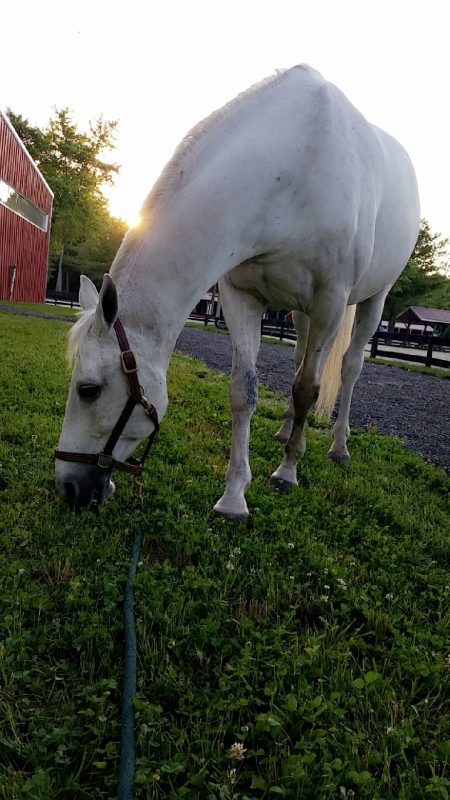 Usually, if all of that did the trick I could get away with just a spot bath the morning of the show. The ShowSheen® Stain Remover & Whitener is the perfect trick to quickly and easily remove poop stains. I would just spray any area he managed to get dirty, let it sit for a bit, and then take him out to the wash stall to rinse it off. It really worked great at removing stains. Since I'm a little OCD when it comes to keeping him clean, in addition to using the stain remover, I would usually end up completely washing his legs (he really likes to lay down). For baths I use the Quic Silver Shampoo (Item #10024), it works great at getting him nice and white (as least for a little while).
For keeping him clean at the barn, especially on a dry, dusty summer day, a trick that I've used if you have access to a vacuum, is to give him a really good curry and then vacuum the dust off. It doesn't help with stains but it removes that layer of dust that is impossible to brush or curry off. I'll then give those stains a few sprays with the Healthy HairCare Hair Moisturizer™ and then a good curry and I've found that it does a pretty good job at removing the stains.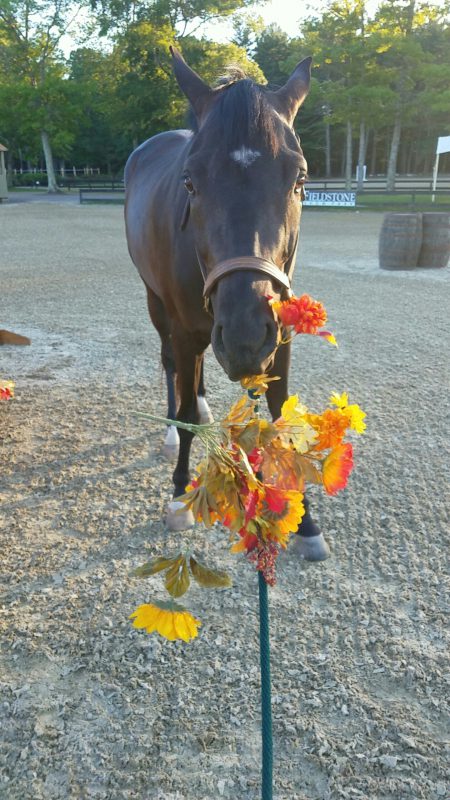 While it's never easy to keep a white horse clean for long, I've found that it's even harder to keep my black horse from getting sun bleached in the summer. While I haven't perfected this, here are a few tricks I use to do my best at keeping him black:
Whenever Loki goes out in the sun, whether it's for turnout or a ride, I make sure he has sun screen on. I use the Sunflower Suncoat SPF for the ultimate SPF protection. I love that it has natural ingredients that help to keep him from getting bleached along with keeping his coat looking great. Another great option for sun protection during turn out is fly sheets and fly masks. My favorite are the SmartPak Deluxe Fly Sheet and the Crusader Fly Mask – Long – With Ears because they both provide the most coverage.
Another trick I've found, is after a hot summer ride it's really important to make you really get all of the sweat off. Especially around the bridle area, because no one wants their black horse to look like their constantly wearing an orange bridle!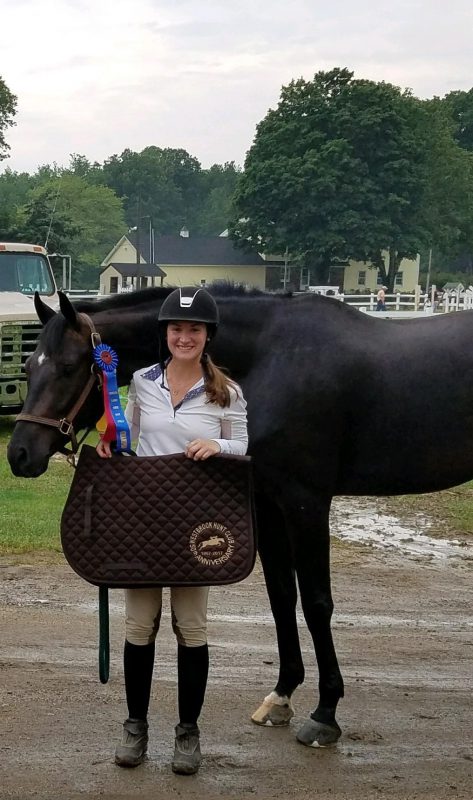 Loki and I actively compete so we can't use this trick, but for those of you that do not – SmartDark & Handsome is a daily supplement that provides key ingredients to support a deep, dark shine.
Hopefully you found these tips and tricks to be helpful! Of course, none of my methods are perfect, so if you have any suggestions or tricks you use to keep your white horse white or your black horse black please share them in the comments, I would love to hear them!