SmartPak Pouches, a new
way
to simplify your life
SmartPak Pouches are custom-made, pre-measured, sealed, and labeled daily doses of your horse's supplements, and can be
AutoShipped for FREE* every 28 days.
You'll love SmartPak Pouches because they're:
Watch Video
What are SmartPak Pouches
(1m 14s)
You'll love SmartPak Pouches

because they're:

Custom Made

Your horse is unique and his supplements should be too. Get everything he needs, and nothing he doesn't.

SmartPak Pouches:

A Packaging Test

We're always looking for ways to make life in the barn easier, and that's why we're currently testing SmartPak Pouches, a new type of packaging, on select single-supplement orders. Inspired by feedback from smart riders like you, SmartPak Pouches are designed to make feeding your horse's single supplement even more convenient.

Because you chose the SmartPak Pouches option for your horse's supplement, you'll be a part of this packaging test. Currently, SmartPak Pouches are only available for a select group of single supplements ordered at the maintenance dose. Because we're testing this new type of packaging on select single-supplement orders, you might notice images of SmartPak Strips instead of Pouches when you manage your order online. In addition, you may also see references to SmartPak Strips in future emails. But don't worry – your SmartPak Pouches will have the same type, quality, and amount of your horse's supplement. You'll also still feed the entire contents of one SmartPak Pouch each day, just like you would feed one entire SmartPak Strip each day.

If at any time you add a supplement or change to a supplement not currently offered in SmartPak Pouches, you'll be automatically transitioned to SmartPak Strips, but rest assured, we'll always alert you to any packaging changes by email.

Don't want to be a part of this packaging test?

Of course, the packaging solution is the one you like best, so, if you're receiving SmartPak Pouches and you'd rather receive your future orders in traditional SmartPak Strips, just give us a call or send us an email, and we'll switch your packaging.

SmartPak Pouches make feeding supplements
fast & foolproof
Feeding supplements from buckets can lead to missed doses, loss of potency and easy access for rodents and flies. Plus, keeping track of when each bucket runs out takes up precious time you could be spending with your horse!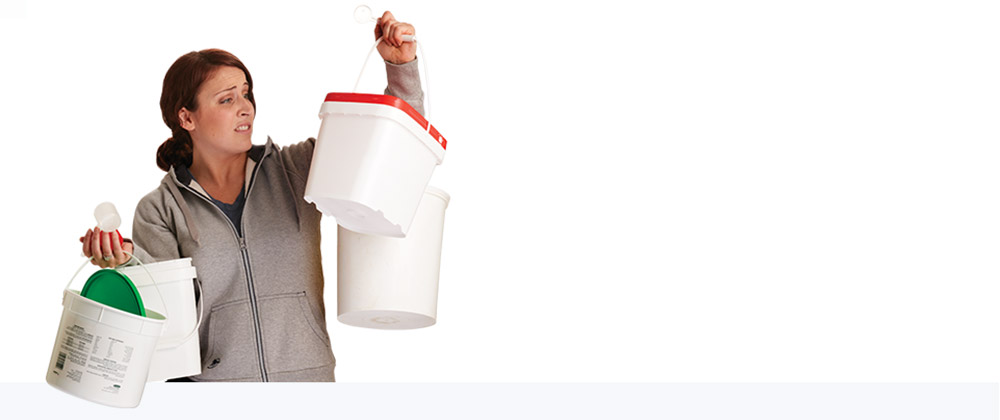 No matter where your horse lives,

SmartPak Pouches can make your life easier
Save Time You never have to stress about complicated instructions, making up baggies, fumbling with bucket lids or spilled supplements.
The Ultimate Peace of Mind Whether you board your horses or keep them at home, SmartPak Pouches are a foolproof way to ensure your horse is getting the right supplements every day. Anyone can easily feed them - your barn manager, spouse, or horse sitter will thank you!
Never Run Out Again with AutoShip SmartPak Pouches on AutoShip help you avoid last minute trips to the feed store or those texts from your barn manager saying that your horse is out of supplements, again.
Maximize Freshness & Potency SmartPak Pouches provide the most bang for your buck by keeping your supplements tightly sealed and fresh, which ensures they maintain maximum potency.
*Any order in which at least one horse's SmartPak Pouches are over $40 automatically receives free ground shipping within the continental US. Orders to Alaska and Hawaii must ship via 2nd Day Air or Next Day Air, and are not eligible for free shipping. Additional exclusions may apply. Call 1-800-461-8898 for details.